Call for Papers - 4th National Conference on Economics of Competition Law
Apply By: 01 Feb. 2019
Location: New Delhi, Delhi, India
Organization: Competition Commission of India (CCI)
Presentation Date: 01 Mar. 2019 - 01 Mar. 2019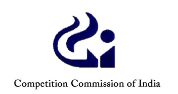 Theme: Other (Economic )
Title: Call for Papers - 4th National Conference on Economics of Competition Law
Deadline: 1st February 2019
Call for Papers
The Competition Commission of India (CCI) will organize the 4th National Conference on Economics of Competition Law on 1st March, 2019 in New Delhi.
Objectives
This conference aims to:
Stimulate research and debate on contemporary issues in the field of economics of competition law

Develop a better understanding of competition issues relevant to the Indian context

Draw inferences for implementation of competition law in India
Who should participate?
The conference targets economists including scholars, practitioners and competition agency officials with a keen interest in economics of competition law and policy.
Submission of papers:
A 1000-word abstract of the paper including research questions, methodology and expected results along with one-page curriculum vitae and contact details should be submitted initially.
Authors of selected abstracts will then be invited to submit full original papers of not more than 5000 words.
Selection of themes and speakers
The CCI will have complete discretion in deciding the themes of the sessions based on the responses received as well as in selecting the speakers. Papers based on empirical research that can inform enforcement and policy are encouraged.
Contact us
Abstracts along with CV may be sent to ecoseminar@cci.gov.in . Requests for further information or any other queries may also be sent to this email id.
For more information please check the Link