Meet Anshu Gupta Who is Creating Many Stories of Change on Ground
We just don't want to grow as an organization but we want to grow as an idea. We stress more on replication and copying the idea. It's an open source.
Description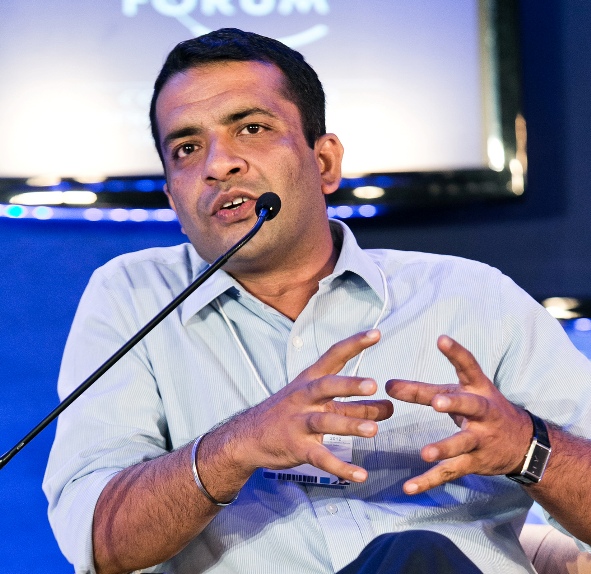 Anshu Gupta needs no introduction. Also known as the clothing man, he is the founder of Goonj.
GOONJ, considered as one of the leading social enterprises in India, is one of the largest non monetary resource agency. Goonj converts tons of used material from clothing to household goods into usable recourses for the poor.
Anshu comes from a middle class family and did his Mass communications twice and masters in Economics. He then left his corporate job in 1998 and started Goonj with a passion, which has grown into a movement now. He has created a mass movement for recycling and reuse of tones of waste material and found ways to channelize it from the cities to the villages.
An Ashoka Fellow and also the Global Ambassador of Ashoka, Anshu has many awards to his name. He addresses many national and international forums. He speaks on village development, social entrepreneurship, innovation etc and lobbies to bring clothing on the development agenda
NGOBOX caught up with Anshu Gupta to know more about his story. Here are some excerpts from the interview.
What motivated you to leave your corporate job and start Goonj?
You see something which disturbs you, which might not disturb the other person. There have been few incidents where I felt so disturbed to see what's happening in our society that I decided to do something about it.
I believe that we are the products of the subsidy of this country. I come from a typical middle class family and I came to Delhi to do mass communication from IIMC in 1990. I paid a decent amount of fee to study the course. Now this is something I always questions. If the fees would have been some fifty thousand or in lakhs, would it have been possible for my parents to afford that? The answer is no.
So, where I am now and what I am doing now is the outcome of that subsidy on me. The country subsidized, the fellow citizens subsidized, the schools in the villages subsidized, a road in the village subsidized, the non clean water subsidized or a slum subsidized. So, the rich people of the country didn't give me anything, but the poor people of the country did a lot for me, directly or indirectly. And I ultimately became a product of subsidy, which all of us are too. Any government education institute, the IITs, the IIMs or even in some cases the private education institutes where the land is taken legally or illegally by government only. And if don't pay back to the society, it's a debt.
To be honest all these things you do is not for someone else, but for yourself. Because you don't want to live in that debt. You want to pay back. And all of us need to pay back. No one else is going to come from outside this country and improve the condition. When we have so many resources of all kind, from natural resources to human resources, some of the most brilliant minds, then why are we forced to live like a cockroach in this country?
Our benchmarking is so low, that the moment we a see patch of good road we think we have arrived. That patch of good road is not something to take pride in, that's our right.
We have some any issues in our country. My only question to the society is that why do we need Goonj or any similar effort?
If the government, the corporate sector, the society, all of us be a bit more responsible, then there would be no need of more than half for these kinds of organizations.
How difficult it was to take the big step of leaving the corporate job and starting an NGO?
I think it's all about your aspirations. If you just want to live a decent corporate life then you will only look for that kind of opportunities. I personally feel that people who get education in social sciences from premium schools and don't work on field; they don't know what's happening in the field. The knowledge of so called "social sector" can only come from working on the field.
Unfortunately there is a he difference between the doers and the approvers of the decision makers. A whole lot of decision makers have no touch with the ground realities.
What kind of challenges did you face in your initial years of starting Goonj? How did you overcome them?
I will not call logistics or finances a challenges because when you start something, be it a for profit, not for profit, any business, it will go through this. These are the common challenges of any business. I feel that in this kind of work, the biggest challenge is the mindset of people or proving to a very large number of frauds that you are an honest person. Imagine someone comes to you with two shirts and asks you whether it will go to the right place or other questions like that. We don't ask that person whether those shirts are coming from your honest income. Just because you chose to work in development sector every person has a right to talk about your entity? Everybody starts talking about your integrity. Put together all the fraud of the NGOs it will not be equal to Satyam (Satyam scandal). But still we only talk negative about development sector. We don't talk negative about anybody who is minting money out of a temple or a mosque. We do not have courage to do that. So, I think that mindset has to be changed, that positioning has to be changed. People need to understand that there are vice presidents and presidents of the companies but they didn't create the companies, they are the employees of the companies. In social sector so many people created huge organizations. They work with a lot of integrity; lot of hard work is put in. Just because you are from a particular sector it makes you more prone to questions. The mutual respect is missing. This is something I feel is a very big challenge.
We get huge amount of very good material and a huge amount of very bad material. Right from blood soaked undergarments to the used sanitary pads. So, who is donating that for whom? So, we need to look at ourselves before we set up to do something for the society.
We often don't talk about the importance of clothing when we talk about development agenda. How do see this concept of clothing for development?
Our work is not collecting and distribution of clothes. Unfortunately half of the people who know us think like that. We can only think of clothes as a charitable thing. Although, we have been able to convert it into a very powerful currency for development. This is something like the genesis of the parallel economy which is not cash based but trash based. People for whom we are working pay us in labor and they are rewarded with material. So it's barter with two new currencies of labor and material.
People have to understand that it is not about distribution of clothes but dignifying the entire giving aspect of it and about creating parallel currencies for the economy. It's about not being dependent on money only. Just because we never understood the importance of cloth we never made it a development subject.
There must be some inspiring stories too?
There are a lot of stories. We are doing 100 stories of change where we are sharing inspiring stories from the field.
I remember, years back, when we were doing the clothes distribution in night near Nizamudin Dargha, we gave an over coat to a person who didn't had one leg. He was walking on the crutches. After receiving the coat he yelled in Hindi and said "Ab hui hai meri Eid" . (This made my Eid) Till late night this person didn't had an iota of festive happiness but suddenly he gets second hand cloth from someone and it makes his Eid complete. That's the power of clothing.
Today Goonj works across 21 states and partners with many grassroot organizations. Do you plan to scale up further?
We just don't want to grow as an organization but we want to grow as an idea. We stress more on replication and copying the idea. It's an open source. People are now taking parts and parcels of it and replicating it in their own ways. Our direct work is also growing now. We have some three hundred people and eleven offices. We do not want to grow more in terms of office or manpower now but we want other people to take the idea and we work with them to make it happen in a particular state or district. We tie up with grass root organizations and assist create a channel in different places. . Every new person knowing about us means new material.
What would be your word of advice for the start ups, people who want work for a cause and social entrepreneurs?
I think we should not consider it as "so called" social sector. One can live an absolute decent life with the limited means. Why don't we do a reality check?
I often tell people that in the age of 20- 25, the first thing people do after getting stable in a job is take a house on installments. The question is that do we live for ourselves or for the installments after that? It is the most creative age, where one can experiment, and we end up working to pay installments of the bank rather than working for our dream or ourselves. It means only working for the installments and no innovation, no risk taking, no new ideas.
We need to understand that it's a beautiful country where we have lot of opportunities. And instead of just seeking jobs one can actually give jobs. Even if you start a small organization with a team of 2 or 4, you can really grow well. Work on your dreams. The logic is always for not doing something. Doers never look for logic.
Connect us with more Change-makers: Do you know any change-maker who has been solving problems of our society, helping communities and providing sustainable solutions. Connect us with more change-makers. Write to us at info@ngobox.org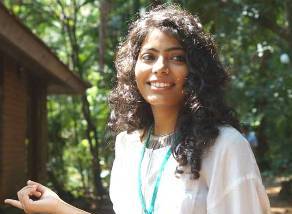 Ashmeet Kaur (Team NGOBOX)
A feminist at heart and a vegetarian by choice, Ashmeet loves travelling and reading. With a bachelor's degree in Literature from Delhi University and a Masters in Social Work from Tata Institute of Social Sciences, Mumbai, she has experience of working and interning with different social organizations. Always found reading, she believes that stories have the power to change us. Through this segment, she wishes to capture and share some of the most inspiring stories.