Contest
International Society Of Tropical Foresters Innovation Prize 2016
Yale University
International Society Of Tropical Foresters Innovation Prize 2016
Since 2014, Yale ISTF has offered an Innovation Prize at its annual conference to honor outstanding initiatives and ideas related to tropical forest use and conservation. In 2016 the Yale Chapter of the International Society of Tropical Foresters (ISTF) invites you to participate in our 3rd Annual Innovation Prize.
The recently launched (SDGs) aim to stimulate action over the next fifteen years in areas of critical importance for humanity and the planet in order to eradicate poverty, improve quality of life for all world citizens, and promote sustainable development. The role of tropical forests is vital to our future and cuts across all SDGs. Understanding, recognizing and replicating successful forest conservation and management initiatives can serve as a guiding light as we seek to envision our future path to sustainable development.
With this in mind, the 2016 ISTF Innovation Prize will be awarded to a creative and innovative project that has furthered sustainable development through using tropical forests to meet one or more of the SDG
All projects that have made concrete strides toward achieving the SDGs through creative solutions connected to sustainable tropical forest use and conservation are eligible, regardless of whether they were originally developed in connection to the international development agenda.
How are the winners selected?
Winners will be selected based on their ability to demonstrate:· A creative and innovative approach to linking tropical forest use and conservation with sustainable development.

Clear applicability, transferability, and demonstrated success in achieving one or more of the Sustainable Development Goals.

Successful implementation of the project that has been resilient, adaptable and self-sufficient in the face of challenges.

Evidence of empowering communities to further innovate to achieve sustainable use and conservation of tropical forests.
How to Apply?
All applicants should fill out the online application form by November 29th, 2015. Please note, it may be easier to type answers in a separate word document and copy-paste them into the form. We also would love to receive photos of your project to better understand your work. Please send 3-5 pictures relevant to your initiative to this email istfprize@yale.edu. Please be sure you use the same project and applicant's name of your application form.
Please note that Yale ISTF has the right to publish any pictures and videos submitted to the ISTF prize competition.
For more information please visit the Link
Contest Deadline : 30 Nov -0001
Eligibility
Projects must:
Be led by a local organization in a tropical developing country

Be concluded or in the process of implementation

Show environmental impact, social inclusiveness, economic feasibility and originality
Contest Prize/Rewards
The 2016 ISTF prize amounts are:
First place: $2500

Honorable mention: $1000
Fellowships
Telangana Jagruthi India Youth Fellowship Program (Fully Funded)
Deadline : 30 Nov 18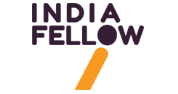 India Fellow Social Leadership Program
Deadline : 30 Nov 18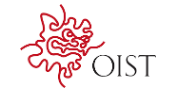 The Innovation Square Startup Accelerator Programme
Deadline : 7 Dec 18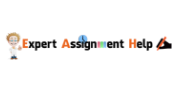 Global Goals Scholarship Program 2018
Deadline : 30 Dec 18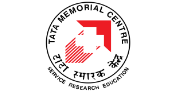 Junior Research Fellowships [Jrf 2019] For Ph.D. In Life Sciences
Deadline : 24 Nov 18
Events
Applications invited for best practices under the SECURE Himalaya project
16 Nov 2018 to 30 Nov 2018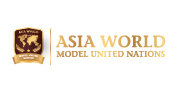 Inviting Youth to share perspectives in opinions on" Youth Leaders on Preserving World Peace and Security"
30 Jan 2019 to 2 Jan 2019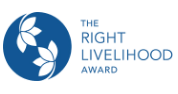 The Right Livelihood Award for People and Organisations Offering Solutions to Global Problems
15 Nov 2018 to 1 Mar 2019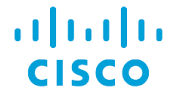 Cisco Global Problem Solver Challenge 2019
15 Nov 2018 to 20 May 2019
Nominations open for 3rd Martha Farrell Award for Excellence in Women's Empowerment
14 Nov 2018 to 30 Nov 2018