Contest
Payment System Innovations Contest
Institute For Development And Research In Banking Technology (IDRBT)
In order to encourage innovations in the areas of Payment Systems, the Reserve Bank of India announced the institution of "Payment System Innovation Awards" on December 22, 2015. (Please click here for the announcement) Taking it forward, the Institute for Development and Research in Banking Technology (IDRBT), is organising the "Payment System Innovations Contest". The IDRBT is a premier Institution established by the Reserve Bank of India. The Institute works at the intersection of Banking and Technology, focusing on research and development which is useful for the Indian Banking and Financial Sector.
STAGE 1: REGISTRATION
Participants need to register for the Payment System Innovations Contest by submitting the following:
i. Contact information like name, address, email-ID and mobile number
ii. Background of the individual, group, company in not more than one page
iii. Brief note on the proposed innovation highlighting its relevance to payment systems, features, novelty, and potential impact to the customers, banks and other participants in not more than two pages.
Further, every registration needs to be accompanied with a confirmation of remitting the registration fee (Rs. 2000 for an individual and Rs.5000 for all others). An individual, a group, start-up, etc., can submit more than one proposal, but not more than three. The registration fee may be remitted online through NEFT vide the following details: Name : Institute for Development and Research in Banking Technology Name of the bank : Axis Bank Address of the branch : Mehdipatnam Ring Road Branch, 13-6-431/D/82/4, AM Arcade, Hyderabad – 500028, Telangana IFSC Code : UTIB0000426 Account Number : 426010100022288 The details as required under points one to three above along with the remittance transaction reference number and date of remittance may be sent as a single .pdf document by e-mail to
psic@idrbt.ac.in so as to reach the IDRBT latest by JANUARY 25, 2016, which is the last date of registration
STAGE 2: SUBMISSION OF PROPOSALS
The registrations would be reviewed and the eligible participants would be informed in about 10 days from the last date of registration. The eligible participants are required to send their proposals covering the details of the proposed innovation in not more than ten pages (may include diagrams, flow charts, screen shots, etc) as a single .pdf document by e-mail,
The last date for submission of final proposals is APRIL 25, 2016.
STAGE 3:
THE CONTEST
The participants may be called upon to demonstrate their innovative solution in the Payment System Innovations Contest. The exact dates of the contest would be announced by May 2016
For more information please visit the Link
Contest Deadline : 30 Nov -0001
Eligibility
Individuals, groups, start-ups and others are invited to participate in the "Payment System Innovations Contest" and demonstrate their innovations that can help end-users, banks, payment service providers and other financial sector participants. There is no restriction on the area of innovation other than its relevance to Payment Systems. An indicative list of areas of innovation is as under:
• Payment Security including fraud prevention
• Customer convenience and cost reduction
• Mobile payments
• Acceptance/electronic payment infrastructure
• Use of emerging technologies for payments
Contest Prize/Rewards
An award of Rs. 5 lakh, Rs. 3 lakh and Rs.1 lakh will be given to the best three innovations.
Fellowships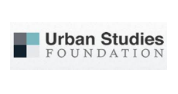 Applications Invited for International Fellowship For Urban Scholars From The Global South
Deadline : 7 May 19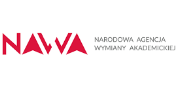 Applications Invited For ULAM Program From Scientists
Deadline : 23 Apr 19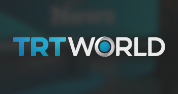 Applications invited for TRT World Fellowship for Young Talent
Deadline : 31 Mar 19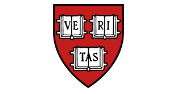 Applications Invited for Women in Global Health LEAD Fellowship
Deadline : 15 Mar 19

Applications invited for Swarna Jayanti Fellowships.
Deadline : 31 Mar 19
Events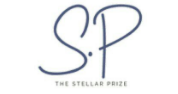 Applications Invited for The Stellar Prize From Talented Minds In The Field of Literature
16 Feb 2019 to 1 Apr 2019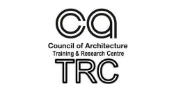 Applications are invited for Training Programme on Sustainable and Energy Efficient Buildings
25 Feb 2019 to 1 Mar 2019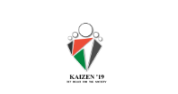 Kaizen-The Annual Social Festival
1 Mar 2019 to 3 Mar 2019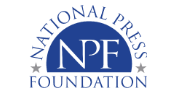 Applications Invited for International Trade Training For Journalists In Asia
17 Jun 2019 to 20 Jun 2019
Applications invited for SEED Awards for Entrepreneurship in Sustainable Development
13 Feb 2019 to 2 Apr 2019