Contest
Social Venture Challenge Asia: Prize of up SGD 75,000 for Social Enterprises in India
DBS Foundation
Do you have a new venturing or business idea? Then apply to this competition!
The DBS Foundation together with National University of Singapore (NUS) Enterprise, is currently inviting the social enterprises from India &around the world for the Social Venture Challenge Asia, an Asia-wide competition, aiming at identifying and supporting new social ventures that have the potential to generate positive, scalable and sustainable social impact.
The challenge aim is to raise awareness of social entrepreneurship and build a robust community of social entrepreneurs and capacity builders across Asia. The Challenge also provides multi-dimensional support for budding social entrepreneurs and builds capacity through public education in social entrepreneurship.
Through workshops across Asia, participants will be supported and mentored by some of the most experienced practitioners in this field. Furthermore, participants who qualify will also have the opportunity to travel to Singapore for mentoring & coaching with experts, before facing the semifinal and final rounds of judging. The Challenge will culminate with a prestigious awards ceremony.
How to Apply
Applicants are required to submit applications through an online application portal.
For more information, please visit Social venture Awards 2016.
Contest Deadline : 30 Nov -0001
Eligibility
Eligibility Criteria
There is no limit on age, nationality or number of members in a team. Participants are welcome to apply whether they just have an idea, or have already started a venture, as long as it has a social impact in Asia.
Participating or proposed ventures should be independent entities, meaning that they should not be a subsidiary of an existing corporation or have legal ties to a government body.
Existing non-profits can participate, however, they should propose a new venturing idea or a new plan to transform their existing non-profit operation into a financially more sustainable business.
Proposed ventures should demonstrate positive, sustainable and scalable social impact in Asia (though not exclusively).
Submissions should be the original work of the team – teams are expected to demonstrate the originality of their ideas whenever possible, or evidence of innovation.
Teams that qualify in the top 12 are required to send at least one core member to the semifinals and finals in Singapore.
Contest Prize/Rewards
Prizes
Over SGD100,000 in seed funding will be awarded to the top teams:

Grand Prize: SGD 75,000
Best Newcomer Prize: SGD 30,000
Additional special prizes:

two Syngenta Agriculture Social Enterprise Awards worth SGD10,000 each. One award will go to the best agriculture social enterprise, and the other to the social enterprise with the best use of technology & innovation for agriculture.
araiSE VentureForGood Grant award of SGD50,000 for the top social enterprise with impact in Singapore.
Fellowships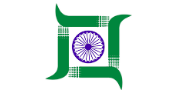 Applications Invited for Fellowship as Chief Minister Health Advisors (Stipend INR 1 Lakh/month)
Deadline : 31 Jan 19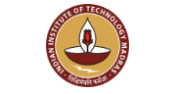 IIT Madras invites Summer Fellowship Programme
Deadline : 10 May 19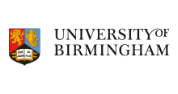 University of Birmingham India Outstanding Achievement Scholarships
Deadline : 5 Jul 19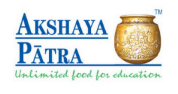 Akshaya Patra Invites the Dream Project Fellowship
Deadline : 28 Feb 19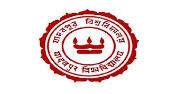 Jadavpur University invites Post- doctoral Fellowship
Deadline : 4 Feb 19
Events
Inviting Young Global Changers engaged in social, political or environmental activities
16 Mar 2019 to 20 Mar 2019
International Training cum Exposure Visit on "Youth Engagement to meet Sustainable Development Goals"
18 Feb 2019 to 22 Feb 2019
Entries Invited for World Habitat Awards 2019
11 Jan 2019 to 31 Mar 2019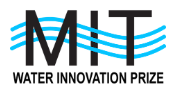 2019 Water Innovation Prize- Inviting Student Entrepreneurs To Solve Global Water Challenges
18 Apr 2019 to 18 Apr 2019
The Geneva Challenge 2019- Advancing Development Goals International Contest for Master Students
11 Jan 2019 to 15 Jul 2019