Contest
Eco-generation Environmental Leadership Competition
Tunza Eco Generation
Eco-generation Environmental Leadership Competition
Samsung Engineering would like to offer opportunities to the young students to participate in the 2016 Global Youth Eco-Leadership Summit(GYELS) which is the biggest global environment forum for youth in Korea by sponsoring the respective winners of the Eco-generation Environmental Leadership Competitions to explore the environmental awareness activities
Two respective winners of the competitions representing each country will be given the opportunities to participate in the 2016 Global Youth Eco-Leadership Summit which program includes Global Youth for the Environment Forum, Model United Nations and excursions in Seoul, Korea in order to advance their awareness, role and commitment for the environmental conservation and protection. The trip to 2016 GYELS in Korea will be in February 2016 and will be fully sponsored by Samsung Engineering.
Objectives
To raise awareness among youth within the community toward conservation of the environment.

To grow Eco-leaders in India by enhancing global leadership resulting from participating in the international event.

To fulfill the social responsibility through educating the future generation.
Competition details
• Eligibility: Youth aged between 13~15 in each country and worldwide
• Theme: Future of Energy and Young People
Term and Conditions:
Trip to Korea will last for 5 days in February, 2016. Guardian from Samsung Engineering or partner organization shall accompany the winner for the whole trip. All flights and accommodation will be covered with meal allowances also provided. Economy class flight tickets will be offered. Two winners shall share one twin room upon genders. English speaking skill is mandatory to participate in the program. For more details of the trip, please contact ecogeneration@samsung.com

Parents cannot accompany the trip to GYELS. Chaperones from respective Samsung Engineering Offices or partner organization shall accompany the trip from each country to Korea.

Only the worldwide winners can accompany ONE chaperone under the condition to bear their own flight expense. Rest of the cost for the worldwide chaperones shall be burden by Samsung Engineering.

There is a possibility that the 2016 Global Youth Eco-Leadership Summit can be canceled. If the 2016 GYELS is canceled, only the certificate and the souvenirs shall be given to the winners.

Facilitator selection will be in December. Certain amount of online activities points of the year 2015 will be the basic requirement for the selection.

The personal information must be correct. Eco-generation is not responsible for any problem caused by incorrect personal information. If the selected applicant does not respond to Eco-generation's notice e-mail in 5 business days, the selection will be automatically canceled and the opportunity will be given to the next applicant.

Only one entry per student allowed. Multiple applications will not be accepted.

Paper and E-mail applications are not accepted.

Incomplete applications will not be considered.

Late applications will not be considered.
For more information please visit the Link
Contest Deadline : 30 Nov -0001
Eligibility
To be eligible for this contest Youth aged between 13~15 in each country and worldwide.
Contest Prize/Rewards
Prize Rewards:
The winner will receive the Winner certificate and trip to Korea for 2016 Global Youth Eco-Leadership Summit and the honorable mentions include Eco-generation certificate and souvenir
Fellowships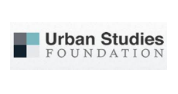 Applications Invited for International Fellowship For Urban Scholars From The Global South
Deadline : 7 May 19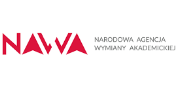 Applications Invited For ULAM Program From Scientists
Deadline : 23 Apr 19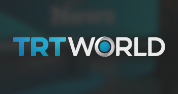 Applications invited for TRT World Fellowship for Young Talent
Deadline : 31 Mar 19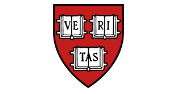 Applications Invited for Women in Global Health LEAD Fellowship
Deadline : 15 Mar 19

Applications invited for Swarna Jayanti Fellowships.
Deadline : 31 Mar 19
Events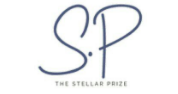 Applications Invited for The Stellar Prize From Talented Minds In The Field of Literature
16 Feb 2019 to 1 Apr 2019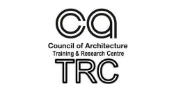 Applications are invited for Training Programme on Sustainable and Energy Efficient Buildings
25 Feb 2019 to 1 Mar 2019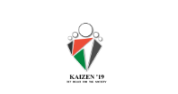 Kaizen-The Annual Social Festival
1 Mar 2019 to 3 Mar 2019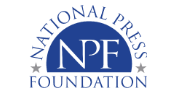 Applications Invited for International Trade Training For Journalists In Asia
17 Jun 2019 to 20 Jun 2019
Applications invited for SEED Awards for Entrepreneurship in Sustainable Development
13 Feb 2019 to 2 Apr 2019