Contest
World Habitat Awards
Building and Social Housing Foundation (BSHF)
World Habitat Awards
The World Habitat Awards were established in 1985 by the Building and Social Housing Foundation as part of its contribution to the United Nations International Year of Shelter for the Homeless.Two awards are given annually to projects that provide practical and innovative solutions to current housing needs and problems. Every year an award of £10,000 is presented to each of the two winners at the World Urban Forum (even years) and UN-Habitat Governing Council (odd years).
Over the years, a large range of excellent habitat projects were identified over the years in the countries of the global North and the global South. These projects of different sizes and shapes tackle a wide range of housing issues. From the very beginning, the focus has been not only on the identification of good housing practices but also in the sharing of knowledge and experience to others who can transfer them in their own situations. The first international study visit in a World Habitat Award project winner was in 1987 and the visits have continued ever since.
Award Presentation
The World Habitat Awards are presented each year in partnership with the United Nations Human Settlements Programme (UN-Habitat). Historically the awards have been presented on World Habitat Day, which is organised in October each year by UN-Habitat, providing a unique opportunity to focus attention on the importance of shelter in people's lives.
As of 2014, the awards will be presented in April of each year at the World Urban Forum (even years) and UN-Habitat Governing Council (odd years), providing opportunities for international exposure, networking and dissemination of the award winning approaches.
How to Enter?
Submissions are welcomed for the 2016/17 World Habitat Awards.
Housing projects and approaches are sought that
demonstrate practical, innovative and sustainable solutions to current housing issues faced by countries all around the world

can be transferred or adapted for use as appropriate

are already being implemented or are completed ie not at design stage or very early stages of development

view the term habitat from a broad perspective and bring other benefits as well, such as energy or water saving, income generation, social inclusion, community and individual empowerment, health benefits, capacity building or education.
All entries are assessed and ten projects are shortlisted by an assessment committee. These shortlisted projects are then evaluated by an independent advisory group.
Evaluation visits are made to some of the shortlisted projects before recommendations are put forward to a panel of external judges, including the Executive Director of the United Nations Human Settlements Programme (UN-HABITAT).
Areas of Submission:
Provision of low-cost, affordable housing for low-income households
Environmentally sustainable housing
Development/use of sustainable building materials and technologies

Provision of resource- and energy-efficient housing

Promotion of sustainable lifestyles in urban and/or rural areas
Restoration of existing housing
Restoration of areas of decayed housing and/or adaptive reuse of buildings

Urban/slum upgrading
Provision of housing designed to withstand natural disasters
Housing provision for those with special needs

Provision of housing for homeless people

Housing specifically designed to meet the needs of older persons and those with other special needs
Technical innovation
Innovative design and/or construction materials

The use of information and communication technologies in housing
Housing developed and managed on a cooperative or other socially sustainable basis
Projects and processes that ensure the right to land and housing
To enter the competition please apply Online
For more information please visit the Link
Contest Deadline : 30 Nov -0001
Eligibility
Any individual, organisation or government who has an innovative and practical solution to housing needs and problems from any country of the world.

More than one entry can be made by the same individual or organisation.

Entries should relate to housing projects and processes that are either completed or in progress. Those that are at design stage only or in the very early stages of development cannot be considered.

Previous entrants can re-submit in subsequent years providing that the project has been further developed in the intervening time period.
Contest Prize/Rewards
Awards of £10,000 will be made to each of the two winning projects. Trophies will also be presented to the winning projects, and travel and accommodation costs will be met for one representative of each winning project to attend the awards ceremony.
Fellowships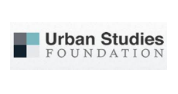 Applications Invited for International Fellowship For Urban Scholars From The Global South
Deadline : 7 May 19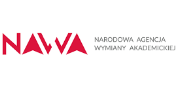 Applications Invited For ULAM Program From Scientists
Deadline : 23 Apr 19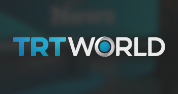 Applications invited for TRT World Fellowship for Young Talent
Deadline : 31 Mar 19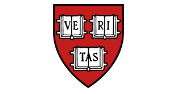 Applications Invited for Women in Global Health LEAD Fellowship
Deadline : 15 Mar 19

Applications invited for Swarna Jayanti Fellowships.
Deadline : 31 Mar 19
Events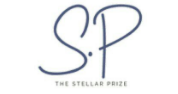 Applications Invited for The Stellar Prize From Talented Minds In The Field of Literature
16 Feb 2019 to 1 Apr 2019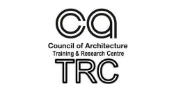 Applications are invited for Training Programme on Sustainable and Energy Efficient Buildings
25 Feb 2019 to 1 Mar 2019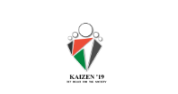 Kaizen-The Annual Social Festival
1 Mar 2019 to 3 Mar 2019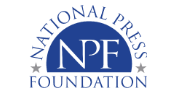 Applications Invited for International Trade Training For Journalists In Asia
17 Jun 2019 to 20 Jun 2019
Applications invited for SEED Awards for Entrepreneurship in Sustainable Development
13 Feb 2019 to 2 Apr 2019