Contest
India Biodiversity Awards 2016
UNDP
India Biodiversity Awards 2016
India is one of the mega-diverse countries in the world and home to nearly eight percent of the world's total recorded species of plants and animals. Across the country, people, communities and governments have played an outstanding and innovative role in conserving India's rich heritage.
Since 2012, the India Biodiversity Awards have recognized excellence in biodiversity governance and conservation. The importance of local action cannot be underscored in a country with an estimated 45,000 plants and 91,000 animal species.
The Ministry of Environment, Forest and Climate Change and the United Nations Development Programme are pleased to announce the call for applications for the Third India Biodiversity Awards 2016, which will recognize the contribution of a range of stakeholders towards the conservation of biodiversity and also serve as an incentive for the effective implementation of the Biological Diversity Act, 2002.
This year, the categories have been modified to align them with the Biological Diversity Act, 2002, and the new categories are as follows:
Conservation of Threatened Species: Conservation efforts by individuals and institutions that have led to protection, management and restoration of habitats and population recovery resulting in significant reduction in the threat level to at-risk wild and domesticated species.

Sustainable use of biological resources: Efforts resulting in sustainability of resources, best practices for their sustainable use that integrate empowerment of weaker sections of communities.

Successful mechanisms/ models for access and benefit sharing: Efforts resulting in equitable sharing of benefits (monetary and/ or non-monetary) arising from the utilisation of bio-resources and associated traditional knowledge and practices.

Biodiversity Management Committees: Recognising efforts on establishing best practices for conservation and sustainable use by documentation of biological resources integrating traditional knowledge; generating awareness, and ensuring access and benefit sharing.Two finalists from each of the categories will be selected for the Award.
Screening Process
A condensed application template, available online, will have to be filled by applicants/facilitators, entailing limited Key Information Areas (KIAs). These applications will then be scrutinized by a technical committee, and subsequently, 10 best applications under each of the four categories will be long-listed on the basis of the evaluation criteria and the supporting documents (if any).
Validation and Selection Process
The 40 long-listed applications (10 from each category) will then be sent a detailed template, containing exhaustive KIAs, for a precise assessment of the respective conservation models. In each category, the top three applicants will be shortlisted (12 in all) on the basis of marks for field validation. Finally, the technical committee will select the winner and runner up in each category for the best conservation model.
Awarding Winners
The eight finalists will be awarded cash, a memento, and citations at the India Biodiversity Awards ceremony to be held on 22 May, 2016.
How to Apply?
Applications for the India Biodiversity Awards may be submitted directly by the individual or institution; or with prior informed consent, by a supporting organization, or by any third party that is familiar with the activities and achievements of the applicant. Awards will be given to the individual or institution alone. Applications should preferably be submitted in English.
Send the application form by post to:
Auro Shashwat
United Nations Development Programme India
55, Lodi Estate, New Delhi – 110003
India
For more information please visit the Link
Contest Deadline : 30 Nov -0001
Eligibility
Individuals and Institutions - organizations - Governmental as well as private working for the conservation of threatened floral and faunal species, both wild and domesticated, for the last 5 years shall be eligible to apply for this Award.

Working On: Threatened species not only include the species listed in the Red List of the International Union for the Conservation of Nature (IUCN) but also species notified under Section 38 of the Biological Diversity Act, 2002, and also includes domesticated species of plants and animals which are locally or regionally threatened species authenticated by Botanical Survey of India (BSI) and Zoological Survey of India (ZSI).
Contest Prize/Rewards
The winner in each category will receive a cash prize of INR 1,00,000 while the runners up will receive INR 50,000. UNDP will also support the awardees to receive a grant from the UNDP-GEF Small Grants Programme.
Fellowships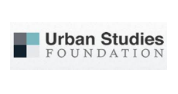 Applications Invited for International Fellowship For Urban Scholars From The Global South
Deadline : 7 May 19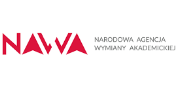 Applications Invited For ULAM Program From Scientists
Deadline : 23 Apr 19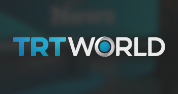 Applications invited for TRT World Fellowship for Young Talent
Deadline : 31 Mar 19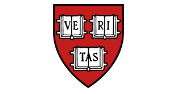 Applications Invited for Women in Global Health LEAD Fellowship
Deadline : 15 Mar 19

Applications invited for Swarna Jayanti Fellowships.
Deadline : 31 Mar 19
Events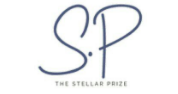 Applications Invited for The Stellar Prize From Talented Minds In The Field of Literature
16 Feb 2019 to 1 Apr 2019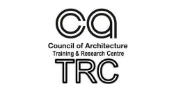 Applications are invited for Training Programme on Sustainable and Energy Efficient Buildings
25 Feb 2019 to 1 Mar 2019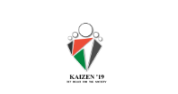 Kaizen-The Annual Social Festival
1 Mar 2019 to 3 Mar 2019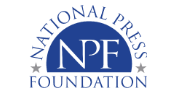 Applications Invited for International Trade Training For Journalists In Asia
17 Jun 2019 to 20 Jun 2019
Applications invited for SEED Awards for Entrepreneurship in Sustainable Development
13 Feb 2019 to 2 Apr 2019