Contest
Ek Bharat Shreshtha Bharat Contest
Government of India
Ek Bharat Shreshtha Bharat Contest
Govt of India invites citizens of India to submit their ideas to Ek Bharat Shreshtha Bharat contest which is aimed to boost up existing cultural connect between different parts of the county and enhance interaction between people living in different states
Contest Details:
With this view, MyGov introduces the 'EK Bharat Shreshtha Bharat' contest. Citizens are invited to submit their ideas and suggestions on how the programme should be structured so as to encapsulate its true spirit in all its various dimensions and capture the diversity that characterises India.
While the citizens are free to submit their ideas in kernel format, they can also expand in detail on the themes and sub-themes. Citizens may consider the following general themes on which to base their ideas, while submitting their entries. These themes are only indicative and participants are free to include any other points they deem appropriate.
1. Identifying role of central government and state governments in implementing the programme
2. Identifying the manner in which the governments, civil society and private sector can work together.
3. Specifying the Use of modern communication tools, including social media.
4. Documentation of success stories.
5. Making 'Ek Bharat Shreshtha Bharat' a people's movement rather than a government programme.
Participants are encouraged to submit original and innovative ideas. An idea, merely rich in detail but lacking originality, would not score more than a very innovative idea explained briefly. However, if a very innovative idea is also explained in detail, it will naturally score higher.
Entry Deadline
Entries may be submitted online on mygov.in latest by 23.59 hours (11.59 pm) on Monday,
30th November, 2015.
For more information please visit the Link
Contest Deadline : 30 Nov -0001
Eligibility
General Guidelines
Participants must be at least 18 years of age as on 1st November 2015.

This is an individual participation contest and team entries would not be allowed.

Participants must be Citizens of India and registered users of MyGov.

The length of the entries should be limited to 1000 words or less.

Government of India (GoI) will have the copyright on all the entries submitted. By submitting an entry,

The Participant(s) agree(s) to transfer the intellectual property rights to GoI.

The Participant(s) represent(s) and warrant(s) that he/ she will comply with all applicable Indian laws.

The Participant(s) shall not disclose and/or use any information, if doing so is in violation of an obligation of antitrust law and/ or confidentiality.

GoI reserves the right to reject any entry based on its discretion.

By registering for participation in the Contest, the Participant(s) warrant that:
A. They have complied with these Entry conditions
B. Their entry is original;
C. Their entry does not infringe any Intellectual Property Rights of any third party;
D. Any current employer and/or learning institution that the participant is employed by or enrolled with would have no claim on the entry developed and submitted.
Participants must not provide any false information in the registration process.

Participants must keep their contact information accurate and up-to-date.

GoI reserves the right to cancel or amend all or any part of the competition and/ or the rules without notice for any event that is within the reasonable control of GoI.

Any changes to the rules, or cancellation of the competition, will be posted on the Contest page on MyGov portal. It is the responsibility of the participants to keep themselves informed as to any changes to the rules.

GoI accepts no responsibility for any damage, loss or injury of any kind suffered by any participant in entering the Competition, including as a result of any participant winning or not winning any prize.

The GoI will not be held responsible if the participants are not able to upload their entries on MyGov portal before the last date & time of submission for any reason whatsoever.

All prizes are non-transferable.
Contest Prize/Rewards
Prize:
The winners of the contest will be awarded a certificate by the Prime Minister, along with cash prizes as follows:
1. First Prize - Rs. 100,000/-
2. Second Prize - Rs. 75,000/-
3. Third Prize - Rs. 50,000/-
Fellowships
Telangana Jagruthi India Youth Fellowship Program (Fully Funded)
Deadline : 30 Nov 18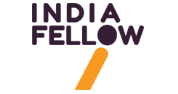 India Fellow Social Leadership Program
Deadline : 30 Nov 18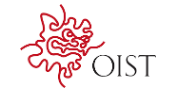 The Innovation Square Startup Accelerator Programme
Deadline : 7 Dec 18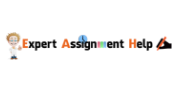 Global Goals Scholarship Program 2018
Deadline : 30 Dec 18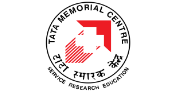 Junior Research Fellowships [Jrf 2019] For Ph.D. In Life Sciences
Deadline : 24 Nov 18
Events
Applications invited for best practices under the SECURE Himalaya project
16 Nov 2018 to 30 Nov 2018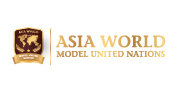 Inviting Youth to share perspectives in opinions on" Youth Leaders on Preserving World Peace and Security"
30 Jan 2019 to 2 Jan 2019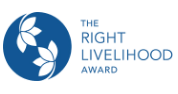 The Right Livelihood Award for People and Organisations Offering Solutions to Global Problems
15 Nov 2018 to 1 Mar 2019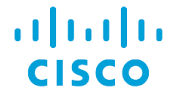 Cisco Global Problem Solver Challenge 2019
15 Nov 2018 to 20 May 2019
Nominations open for 3rd Martha Farrell Award for Excellence in Women's Empowerment
14 Nov 2018 to 30 Nov 2018