Designing & Facilitating Effective Learning Experiences
Organisation: Azim Premji University
Event Duration: 05 Mar . 2018--10 Mar . 2018
Last Date To Apply: Not Available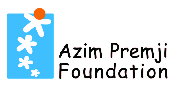 Designing & Facilitating Effective Learning Experiences
March 5th - 10th 2018
About The University
The Azim Premji University was established in 2010 with the distinct social purpose and vision of education for change, to contribute to the realisation of a just, equitable, humane, and sustainable society. It offers undergraduate, post-graduate, and professional training programs in the fields of education, development, and public policy & governance.
About The Course
This course will cover aspects of workshop design and facilitation skills in an effective, efficient, and appealing way to achieve the intended learning outcomes. Participants will work through a structured process from identifying learning needs to design, develop, deliver, and evaluate learning effectiveness. This is done using a guided discovery and practice process with learning scenarios and problems that participants will bring to the course. Participants will take away various templates, handouts, and job-aids to appreciate the development of learning collaterals. The course provides space and time for learners to reflect, share, and build on their experiences through in class assignments, discussions, and engaging activities.
What Will You Learn?
Appreciation of 'how people learn' and an exposure to basic instructional design principles that will strengthen understanding of designing and facilitating learning experiences

Application of these principles and strategies to create a design document and develop learning material

Demonstrations of tools and techniques for effective facilitation

Understand the methods to evaluate learning
Who Should Attend?
Practitioners who design and facilitate learning experiences based on learner needs and desired outcomes viz., trainers, teacher-educators, instructors, etc. from Education and Development domains. And also CSR representatives involved in design & facilitation
For more information please check the Link