International Leadership Programme
Organisation: WYSE International
Event Duration: 21 Oct . 2018--21 Oct . 2018
Last Date To Apply: Not Available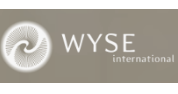 Our International Leadership Programmes take the form of a 12 day intensive training, where participants from many different cultures, religions and socio-economic backgrounds come together to form an international learning community.
The programme provides an opportunity to experiment with new models, creating a holistic view of the world we live in that is underpinned by the need for shared values and an awareness of our ultimate interconnection. Programmes are run for 18 - 35 year olds who are able to participate fully in an English-language programme
Who is the programme for?
The International Leadership Programme is for people who are interested in leading positive change in the world to make a lasting difference.
We actively select participants to create a programme that is highly diverse, with participants from many countries, cultures, socieconomic backgrounds, and perspectives in order to provide a rich opportunity for learning. People who are selected say they are looking for:
A place to learn how to lead themselves and others to create change in the world.

A space to explore their big questions and find a deeper sense of purpose.

Time for themselves and the opportunity to gain a sense of clarity.

A supportive process to make choices about their next career or life transition.

An opportunity to connect with a global perspective.

A global learning community and gain a sense of the bigger picture.

A time to challenge themselves and have their ideas challenged.

Time for personal development to experiment with different points of view and new ideas.

Connection with a global network of over 2000 alumni who are interested in making a positive difference in the world.
Content of the International Leadership Programme
The development of a learning community that challenges and inspires new thinking

A focus on personal leadership – learning to lead yourself well, before leading others

An opportunity to develop a visionary and social entrepreneurship approach to addressing global problems

Experiences that help identify values and guiding principles in order to gain a sense of balance, purpose and life direction

Tools and experiences for discovering potential through all learning modalities, including team projects, physical activities, reflection, discussion and the arts

An opportunity to develop an international network of people who wish to collaborate and make a positive difference in the world

An emphasis on active global citizenship and the role of international organizations such as the United Nations

Individual coaching sessions to support your learning during the programme

The opportunity to access a free 6 month coaching programme to integrate your learning and support a social impact project
India
21st October - 1st November, 2018
For more information please check the Link