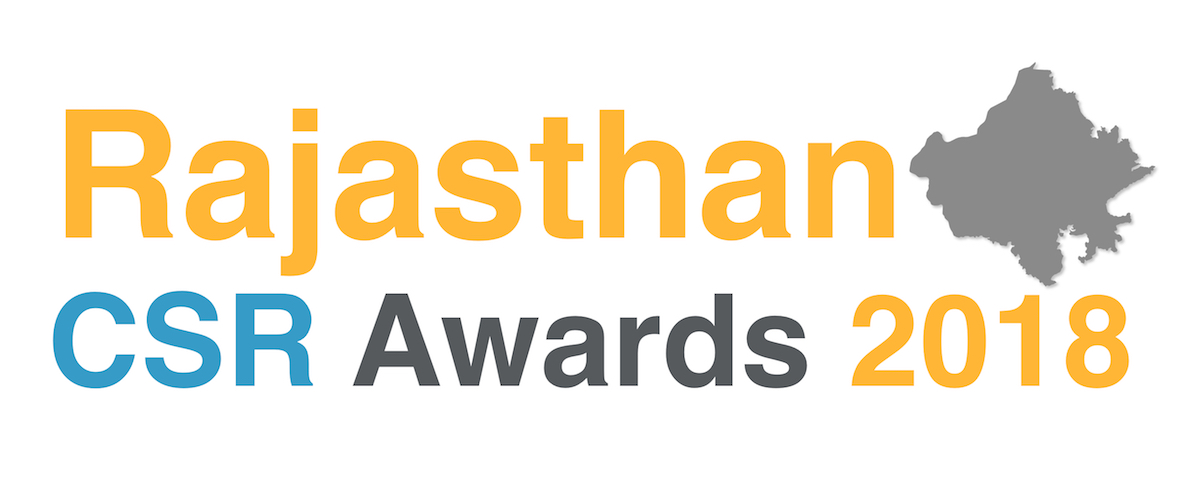 2nd Rajasthan CSR Awards and Recognition
The Rajasthan CSR Awards is an initiative of Government of Rajasthan to encourage companies, CSR foundations and implementing partners to deliver high impacts through CSR projects and adopt multi-stakeholder approach leading to excellence in project outcomes.
This initiative focuses on identifying high impact CSR projects in Rajasthan. The Awards seek to appreciate project specific impacts made by the organizations in particular thematic areas, to set benchmark in project planning, identification of partners and delivery of results.
The Awards will be presented in a gala ceremony during Rajasthan CSR Summit 2018 to be held on 6th February 2018. The event information is available at www.rajasthancsrsummit.in
Objectives
The overall objectives of the Rajasthan CSR Awards are to
Identify best CSR projects in key thematic areas and understand how organization can deliver high impact CSR projects

Highlight the success of CSR projects and commitment of the organizations by recognizing them.

Motivate companies, CSR foundations and implementing partners working in Rajasthan to deliver high impact CSR projects through collaborative approach

Enhance the exchange of CSR best practices
Eligibility/Qualification Criteria for Applications
CSR Project should be implemented in Rajasthan.

Companies registered under Indian Companies Act, partnership firm, limited liability partnership, cooperative society, society, trust or any other business entity, are eligible to apply.

Government departments and PSUs are also eligible to apply.

Project should be in line with CSR Rules of Companies Act and aligned with Schedule VII

Each project needs to be uploaded separately. Each organization can apply for maximum 3 projects.

Office of Commissioner, Industries and Secretary CSR, Government of Rajasthan has all rights to seek any clarification/documentation/proofs of claims made by an applicant related to CSR project.

The project details must be complete in all respect. Incomplete details will not be considered
Note: There is no fee to apply for the Awards.
Rajasthan CSR Awards 2018 shall be awarded in following 11 categories:
Agriculture, Food and Nutrition: Projects on agriculture, farming, eradicating malnutrition,
Healthcare: Projects in healthcare, public health, preventive healthcare, use of technology in healthcare leading to better healthcare services or outcomes
Education: Project in education, special education, awareness building, education infrastructure.
Skill Development: Project in vocational skills and employability enhancement among children and youth
Livelihoods: Project in areas of creating livelihoods opportunities, sustainable livelihoods, economic empowerment, market-linkages for community products, agriculture value-chain, SHGs capacity building etc.
Energy: This category covers projects in areas of energy, renewable energy, environmental sustainability, ecological balance sustainable transport, waste to energy,
Environment: This includes project related to recycling, natural resource management, conservation, plantation etc.
WASH: Projects in line with water and sanitation, hygiene, Swachh Bharat Mission, behavioural change for use of sanitation and push for cleanliness in project/programme mode.
Women Empowerment: Promoting gender equality, Empowering women to participate fully in economic life across all sectors, setting up homes and hostels for women
Rural Development and Infrastructure: A rural development and infrastructure project for better public facilities, better living conditions and improvement in terms of access, quality of life in rural area. For example construction of road, bridge, community hall etc.
Special Categories (Old Age/Specially-abled/armed forces etc): This is a broad category covering areas of old age related work, specially-abled persons, orphan children, street children, armed forces related project. (covers areas not covered in any of the above categories)
Evaluation Process
Each application will be reviewed by eminent panel of Jury.

The Jury names shall be disclosed on the website by first week of January.
Important dates
Open window to submit the application form: 20th December 2017 – 25th January 2018
Screening of Awards: 31th January 2018
Award ceremony: 6th February 2018, The Lalit, Jaipur
For the guidelines document click here
To download the award application, click here
For more information please check the Link