Youth-Led New and Emerging Solutions to Global Climate and Energy Challenges
Organisation: STUDENT Energy
Event Duration: 09 Jul . 2018--14 Sep . 2018
Last Date To Apply: 08 Jul . 2018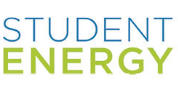 Greenpreneurs Is A Cross-Cutting Accelerator Program Supporting Youth-Led New And Emerging Solutions To Global Climate And Energy Challenges.
Young people are our engines of innovation who are ready to contribute solutions for a healthy environment, safe climate and thriving clean economy. The goal of GREENPRENEURS is to unlock, accelerate, and support the natural innovative tendencies of youth to foster a generation of climate and development leaders that are collaborative implementers of green solutions.
Accelerating Youth Innovation:
GREENPRENEURS is a ten-week global competition open to youth between the ages of 18 and 35. Submit your idea for a solution that positively impacts the future of sustainable energy; water and sanitation; sustainable landscapes (forestry and agriculture); or green city development.
These priority themes reflect the urgent issues impeding growth in developing countries in the context of green growth, climate change, and Sustainable Development Goals (SDGs). Its intentional broadness is expected to ensure maximum inclusion of creative and innovative ideas from around the world.
Key features of the program are 1) a series of webinars, 2) business plan competition, and 3) mentorship/small-scale seed funding for the winners of the program to take their ideas from conversation to tangible impact.
For more information please check the Link