Youth for Wildlife Conservation Forum
Organisation: Youth for Wildlife Conservation
Event Duration: 20 May . 2019--28 May . 2019
Last Date To Apply: 31 Oct . 2018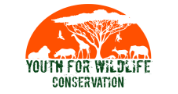 Name of the organisation: Youth for Wildlife Conservation
Event Title: Youth for Wildlife Conservation Forum
Deadline: 31st Oct. 2018
Event Duration: 20th-28th May 2019
About the organisation:
Y4WC aims to fully engage and empower early-career wildlife conservationists in the CITES processes, and catalyze a new generation of wildlife conservation leaders committed to effective policy and management of wildlife that translates to practical, grassroot conservation efforts on the ground. Together we will contribute to the long-term conservation of wildlife worldwide.
Event description:
Activities during the nine-day forum include a team field excursion, skills and capacity building workshops, debates and discussions with experts in the field and endless social events for networking. Successful applicants will need to demonstrate commitment to wildlife, environmental, conservation and/or sustainable community development issues to earn their place at the forum. You will need to be willing to devote time prior to and following the forum to engage with a wider online community, demonstrate how you will use what you learn, and contribute to the diversity of the group experience.
Eligibility Criteria-
To be eligible to apply you must:
Be between 18 and 30 years old on the 19th of May 2019

Be able to commit to travel to Sri Lanka from the 19th-29th of May 2019

Be able to understand and speak English (fluency is not required; however, the forum will be conducted in English and participants are expected to be comfortable in the language)
For more information please check the Link