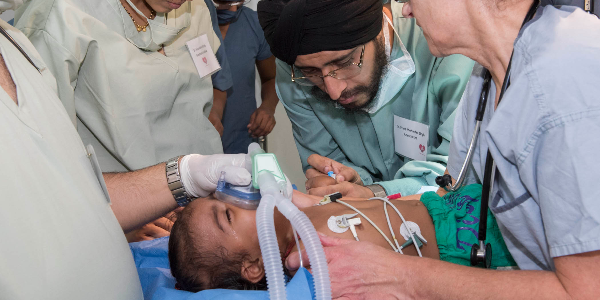 Set in isolation to the main city, Saankh Shyopuri village is located about thirty kilometers from Jaipur. Studying in an Akshaya Patra beneficiary school is Sanju Kanwar Sisodiya. She is cu....
'Education is the most powerful weapon which you can use to change the world.'- Nelson Mandela Prasad Hariharan, Managing Director, CSSI says, 'Recruitment is one of our k....
Time was when denizens of India's Northeast travelling to other parts of the country would feel like strangers in a strange land — and were sometimes made to feel so. That prickl....
Swagatika is not able to see, but that does not mean her world is dark. She loves going to school and meeting her friends. It is not a facility for differently-abled but a school with regula....
Ankita (name changed) is a fifteen-year-old girl from Rajula in rural Gujarat who lives alone with her father. Ankita began menstruating about six months ago. "My friends in school tol....
The 86th Amendment to our constitution grants free and compulsory education to all children between the age group of 6 to 10 years. However, these provisions fall below adequate standar....
A village in Kotagiri district near Nilgiri Biosphere Reserve presents a misleading picture. Safe drinking water is not only a scarcity there but also a conflict zone between tribals, privat....
Capgemini sincerely believes that apart from furthering the business goals, they would like to benefit the citizens of the nation. Ashwin Yardi,COO India Capgemini says that they have build ....
The HCL Grant recipient in 2017 under the Education category, MelJol is an NGO that focuses on children's rights and responsibilities by developing their citizenship skills. Their foca....
India's growth must include parallel development in rural areas and in the homes of women like Swati in Maharashtra. Swati's family, like so many others live below the poverty li....
Nippon Koei India is a wholly owned subsidiary of Nippon Koei Company Limited Japan which is Japan's leading international consulting firm. It is a name to reckon when one thinks of th....
© Renalysis Consultants Pvt Ltd