Healthcare and WASH CSR Projects by Private Ltd Companies
Research Team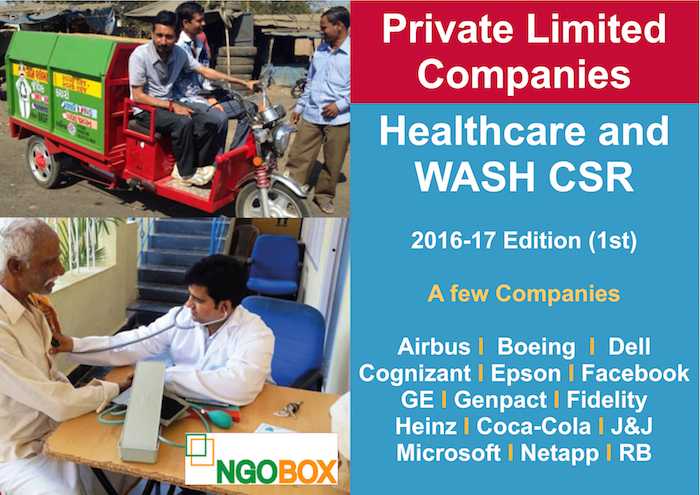 Healthcare and WASH CSR Projects by Private Ltd. Companies
This is the first ever compilation and analysis of CSR projects of private limited (unlisted) companies in India. The document enlists some of the best brands including a good number of Fortune 500 companies operating in India. The document covers 185 companies with 450+ CSR projects in healthcare and WASH domain. These projects were implemented in FY 15-16.
Here are a few of the companies:
Airbus, Boeing, Coca-Cola, Credit Suisse, HSBC, Fidelity, Fiserve, Johnson & Johnson, Zydus Hospira, ANZ, Facebook, AON, Barco, Nokia, Microsoft, Bisleri Int., Gartner, Bloomberg, Bridgestone, CeturyLink, Ciena, Cognizant, Dell, DSP Blackrock, Eaton Tecnologies, Epson, Euroflex, Flextronics, Ford Motor, Gap, GE India, Genpact, Goldman Sach, Google India, Heinz, Pepsico, Hitachi, Hyundai Motor, JP Morgan, John Deere, LG Electronics, Lubrizol, Mercedez, Modelez India, NEC, Pernord Ricard, Qualcomm, Reckitt Benckiser, Roche, S C Johnson, Sandoz, Sanofi, SAP Labs, SBI Funds, Sequoia Capital, Teradata, Texas Instruments, Tractors India, Tupperware, UBS, Visa, Yardi Software etcc.
Published :
2017
Published by :
NGOBOX
Shipping Charges :
0 INR
Delivery In :
0 days
Tags
Product Id : PVTHealth
ISBN : PVTCSR1
Edition : April 2017
Language : English
Book Pages : 281
Book Type : E-Book
More Products
Fellowships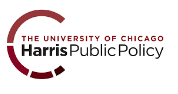 Obama Foundation Scholar Programme
Deadline : 1 Jan 19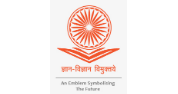 Swami Vivekananda Single Girl Child Scholarship for Research in Social Sciences
Deadline : 6 Jan 19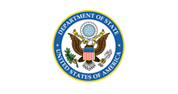 Study of the U.S. Institutes (SUSIs) for Scholars and Secondary Educators
Deadline : 25 Dec 18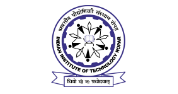 Post Doctoral Fellowship
Deadline : 15 Jan 19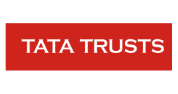 TATA Trust Medical and Healthcare scholarship
Deadline : 21 Dec 18
Events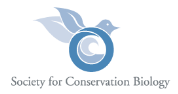 SCB 2019 Global Distinguished Service Awards
21 Jul 2019 to 25 Jul 2019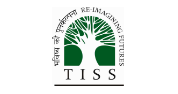 2nd Winter Workshop on Developments in Climate Change and Sustainable Development
21 Jan 2019 to 21 Jan 2019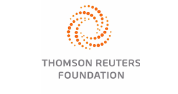 Reporting Rural Poverty and Agricultural Development Conference
12 Feb 2019 to 15 Feb 2019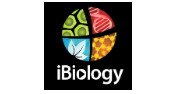 The 2019 Competition for the iBiology Young Scientist Seminars (YSS)
7 Dec 2018 to 17 Dec 2018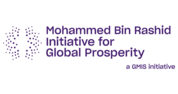 Global Makers Challenge 2019 - Solve Real-World Problems Affecting People's Lives
6 Dec 2018 to 31 Jan 2019