Estimated Prescribed CSR of Large 500 Companies in FY 2018 in India
CSRBOX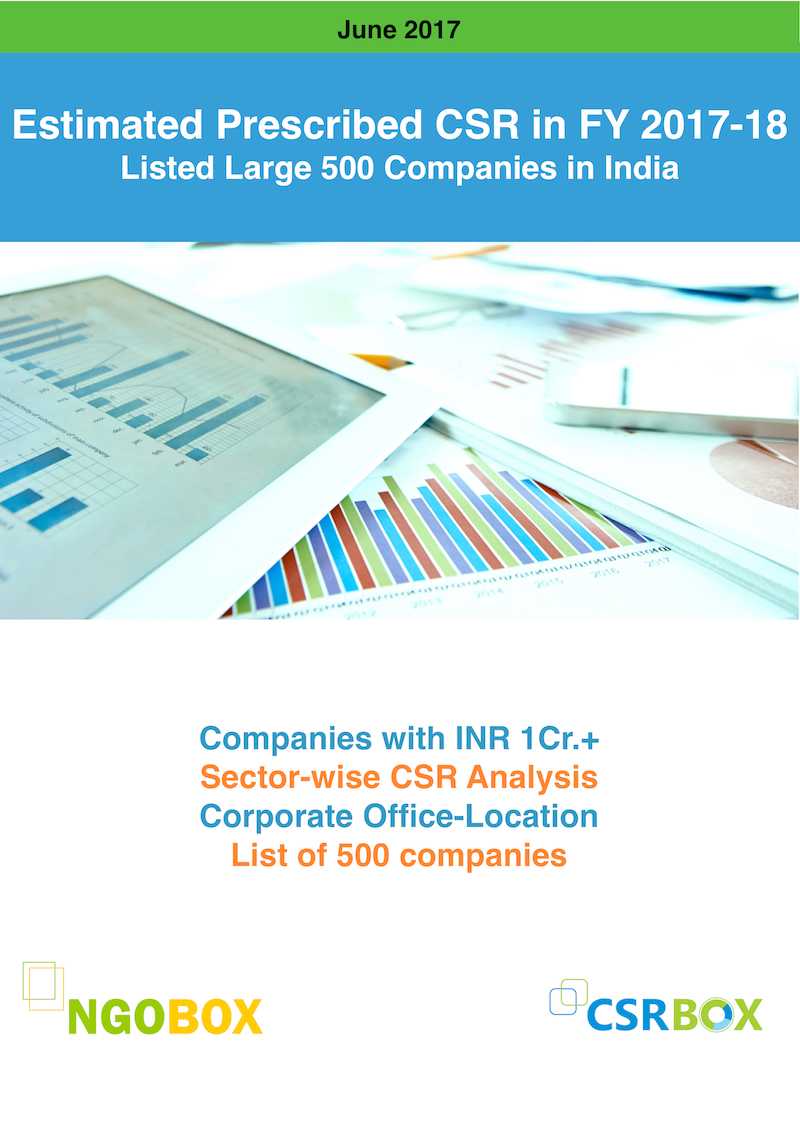 It has been three years since the CSR has become mandatory in India and the data shows that 5097 companies spent INR 9822 Cr on CSR projects in FY 2015-16 while 7334 companies spent INR 8803 Cr. in FY 2014-15. A few companies could not spend the prescribed CSR in both these financial years and the unspent CSR fund ranges between 9-12% and 20-24% of the prescribed CSR in FY 2016 and FY2015 respectively.
At NGOBOX, we have been analyzing various trends in CSR among listed companies and private unlisted companies. It is worth noting that companies have become more serious about their CSR spend and the level of compliance is going up geometrically year after year. However, the real appreciation comes with the fact that companies are putting in efforts to make impacts through CSR projects, in line with the real spirit of the mandatory CSR.
In this document, we are trying to look at estimated prescribed CSR of big 500 companies in the financial year 2017-18. The underlying caveat is that these estimates are based on profit before tax as reported by companies in their annual financial reports. The profit from units outside India needs to be adjusted to get the exact prescribed CSR of companies. The users are requested to use this data for own information and analysis purpose, not for any academic research or report. Or they may cross-check the same with companies' websites.
The Large 500 Companies
These top (large) 500 companies are taken based on:
The actual CSR spend in FY 2015-16

Listed companies either on BSE or NSE or both of the exchanges.

Minimum Prescribed CSR of INR 1 Cr in FY 2017-18
Key insights
Large 500 companies to spend more than INR 11000 Cr* on CSR

Top 10 companies to spend almost one third of country's CSR fund

Banking and finance companies will spend close to 2000 Cr on CSR projects

IT companies will spend almost 1400 Cr on CSR initiatives
To get the excel data-set of this document, pay INR 1500 extra. Write an email at csr@ngobox.org
Published :
2017
Published by :
Research Desk
Shipping Charges :
0 INR
Delivery In :
0 days
Tags
Product Id : PCSR2018
ISBN : PreCSR2018
Edition : June2018
Language : English
Book Pages : 41
Book Type : E-book
More Products
Fellowships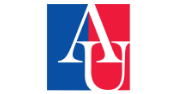 AU Emerging Global Leader Scholarship
Deadline : 15 Dec 18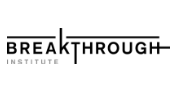 Breakthrough Generation Fellowship 2019
Deadline : 12 Feb 19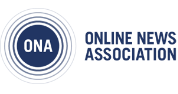 Women's Leadership Accelerator for Advancing Women in Digital Journalism
Deadline : 30 Nov 18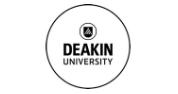 Deakin India Merit Scholarship 2018
Deadline : 15 Dec 19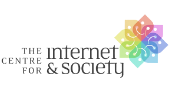 Call for Research Fellows - Field Studies of Platform-Work
Deadline : 18 Nov 18
Events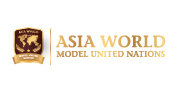 Inviting Youth to share perspectives in opinions on" Youth Leaders on Preserving World Peace and Security"
30 Jan 2019 to 2 Jan 2019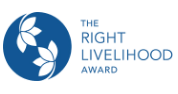 The Right Livelihood Award for People and Organisations Offering Solutions to Global Problems
15 Nov 2018 to 1 Mar 2019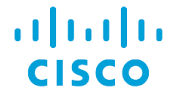 Cisco Global Problem Solver Challenge 2019
15 Nov 2018 to 20 May 2019
Nominations open for 3rd Martha Farrell Award for Excellence in Women's Empowerment
14 Nov 2018 to 30 Nov 2018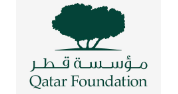 2019 WISE Awards: Recognizing Innovative Practices that Transform Education & Society
13 Nov 2018 to 15 Jan 2019