Micro Finance and Women Empowerment
Murlidhar A. Lokhande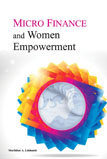 Micro finance is a movement with the underlying objective of helping poor households to have access to financial services, including credit at affordable cost. Many of those who promote micro finance believe that such access will help poor people get out of poverty. For others, micro finance is a way to promote economic development, employment and growth through the support of micro entrepreneurs and small businesses.
Micro finance is the provision of a diverse range of financial services and products including small loans (micro credit), savings accounts, insurance, pensions and money transfers. These are designed to assist people living in poverty who are not able to access financial services in the mainstream banking sector because they have no collateral, formal identification or steady income.
Women are typically poorer than men and have fewer options for earning a livelihood to provide adequate food, housing and education for their children. They are also the change agents of the family. Women are more likely to invest their earnings into improving the lives of the families. By encouraging women to take charge of their futures, micro finance institutions (MFIs) can impact families and whole communities.
Women, if empowered by giving opportunities, can become good social workers, political leaders and successful entrepreneurs. However, the pace of women empowerment through micro finance is slow due to a variety of constraints which urgently need to be rooted out.
Published :
2015
Published by :
New Century Publications
Rs 665 INR
20% Off
Shipping Charges :
40 INR
Delivery In :
4 days
Tags
Microfinance
ISBN : 2147483647
Edition : First
Language : English
Book Pages : 196
Book Type : Hardbound
More Products
Fellowships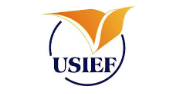 Applications invited for 2020-2021 Fulbright-Nehru Academic and Professional Excellence Fellowships
Deadline : 15 Jul 19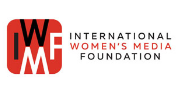 Applications invited for Adelante Reporting Initiative Fellowship - Medellin, Colombia
Deadline : 14 Jul 19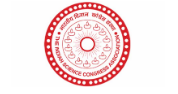 Applications invited for Asutosh Mookerjee Fellowships of ISCA
Deadline : 15 Jul 19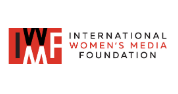 Applications invited for Adelante Reporting Initiative Fellowship - Medellin, Colombia
Deadline : 14 Jul 19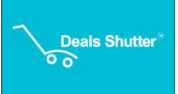 Applications invited for Dealsshutter Scholarship
Deadline : 30 Jun 19
Events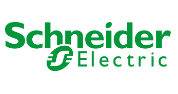 Applications invited for Go Green in the City 2019
1 Oct 2019 to 5 Oct 2019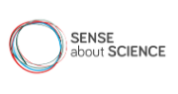 Applications invited for The John Maddox Prize
14 Jun 2019 to 19 Jul 2019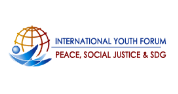 Applications Invited for International Youth Forum (IYF)
14 Sep 2019 to 15 Sep 2019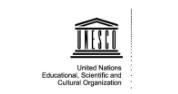 Applications invited for Wenhui Award for Educational Innovation 2019
27 Sep 2019 to 28 Sep 2019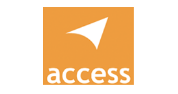 Sitaram Rao Livelihoods India Case Study Competition 2019 - Technology Solutions for Agricultural Advancement
12 Dec 2019 to 12 Dec 2019