Development Perspectives Malcolm Adiseshiah Memorial Lectures
R. Srinivasan (Ed.)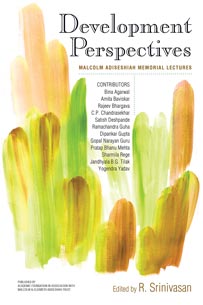 About the Book
The book, a compilation of Malcolm Adiseshiah memorial lectures, gives a wide array of perspectives on India's developmental process in the last few decades.
The contributors are distinguished scholars with expertise in the fields of economics, education, environment, history, political science, policy studies and sociology. The development perspectives presented in this volume differ not only in terms of the discipline in which the authors have had formal academic training, but also in terms of the inter-disciplinary approaches they have adopted to explore India's development experience. The book mainly addresses issues relating to distributional aspects of growth and needed correction in the process of economic change that would take distributional justice in its stride. The free flowing style of presentation, without compromising on the rigour of analysis, will be attractive both for students and experts in social sciences.
About the Author(s) / Editor(s)
R. Srinivasan is an Associate Professor in Econometrics, University of Madras. He has more than 25 years of experience in teaching and research in economics.
He was a member of the State Planning Commission (2006-2011) and many other policy making and academic bodies. His researches have been in the areas of public finance and regional economics. His special interest in teaching of economics led him to organise periodic workshops for teachers of economics in schools and colleges to explore new teaching techniques and to reform economics curriculum. He has been extensively contributing on economic issues for both print and electronic media.
Contributors
Bina Agarwal
Amita Baviskar
Rajeev Bhargava
C.P. Chandrasekhar
Satish Deshpande
Ramachandra Guha
Dipankar Gupta
Gopal Narayan Guru
Pratap Bhanu Mehta
Sharmila Rege
Jandhyala B.G. Tilak
Yogendra Yadav
Published :
Published by :
Academic Foundation
Rs 1295 INR
5% Off
Shipping Charges :
60 INR
Delivery In :
7-10 days
Tags
Development
ISBN : 2147483647
Edition : First
Language : English
Book Pages : 348
Book Type : Hardbound
More Products
Fellowships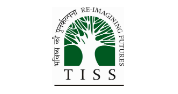 Applications invited for India Disaster Resilience Leadership Fellowship.
Deadline : 12 Apr 19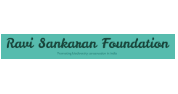 Applications invited for Ravi Sankaran Fellowship Program in Ecology and Conservation
Deadline : 15 Apr 19

Applications invited for ASEAN-INDIA Research Training Fellowship
Deadline : 30 Jun 19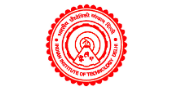 Applications invited for Summer Research Fellowship Programme
Deadline : 29 Mar 19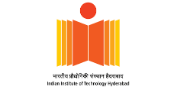 Applications invited for Fellowship in Healthcare Entrepreneurship 2019
Deadline : 15 Apr 19
Events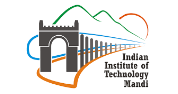 Applications invited for International Workshop on Climate Change and Extreme Events in the Himalayan Region 2019
18 Apr 2019 to 20 Apr 2019
Applications Invited for Social Entrepreneur of the Year India- 2019
25 Mar 2019 to 30 Apr 2019
Applications Invited for Youth Citizen Entrepreneurship Competition 2019
25 Mar 2019 to 19 Oct 2019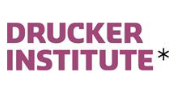 Applications Invited For 2019 The Drucker Prize For Nonprofit Innovation From Innovative Nonprofit Organizations
1 May 2019 to 29 Oct 2019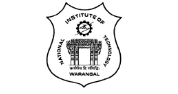 Applications invited for 5 Day Workshop on Technical Communication Skills
1 Apr 2019 to 5 Apr 2019