Innovation Management, 2/e
Allan Afuah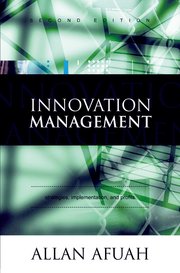 Innovation Management, 2/e, provides a systematic approach to the strategies and processes that underlie the financial results of innovation.
Innovation is the key to gaining and maintaining a competitive advantage in the business world. Using multi-functional research from economics, organizational theory, general management and marketing, and strategy literature.Designed to meet the increasing number of courses in innovation management, the text provides full coverage of this vitally important area of business. Drawing from his extensive professional and academic experience, Allan Afuah shows the relationship between innovation, a management function, and profitability, a financial function. In this second edition, Afuah explicitly incorporates coverage of the Internet as a technological change and offers an entirely new chapter, "Strategies for Sustaining Profits." The text takes a unique multi-functional approach that integrates the important contributions of economics, organizational theory, marketing, and finance to innovation management. This approach provides students with a full presentation of appropriate management theory and detailed coverage of practical concerns such as the role of government regulation, choosing a profit site, and the transfer of innovation. The impact of the public and international sectors is highlighted with chapters on globalization, innovation in emerging economies, and the role of government in promoting innovation.
Contents
1. Introduction and OverviewI. FUNDAMENTALS
2. Models of Innovation
3. The Underpinnings of Profits: Assets, Competences, and Knowledge
4. Sources and Transfer of InnovationII. STRATEGIZING
5. Recognizing the Potential of an Innovation
6. Reducing Uncertainty: The Role of Technological Trends, Market Regularities, and Innovation Strategy
7. Choosing a Profit Site: Dynamic Competitive Analysis
8. Strategic Choice or Environmental Determinism
9. Identifying Potential Co-competitor
10. Strategies for Sustaining ProfitsIII. IMPLEMENTING AND PROTECTION OF PROFITS
11. Financing Entrepreneurial Activity
12. Implementation of the Decision to AdoptIV. GLOBALIZATION
13. Globalization for Innovations
14. Innovating for Emerging Economies
15. Role of National Governments in Innovation
16. The Internet: A Case in Technological Change
17. Strategic Innovation Process
Appendix
1 Standards and Dominant DesignsAppendix
2 Organizational StructuresAppendix
3 Organizational Boundaries
Glossary
Case 1: Netscape CorporationIndex
About the Author
Allan Afuah ,Associate Professor of Corporate Strategy and International Business, University of Michigan Business School
Published :
Published by :
Oxford University Press
Rs 415 INR
2% Off
Shipping Charges :
40 INR
Delivery In :
7 days
Tags
Innovation
ISBN : 2147483647
Edition : Second
Language : English
Book Pages : 400
Book Type : Paperback
More Products
Fellowships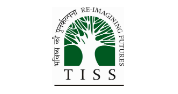 Applications invited for India Disaster Resilience Leadership Fellowship.
Deadline : 12 Apr 19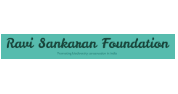 Applications invited for Ravi Sankaran Fellowship Program in Ecology and Conservation
Deadline : 15 Apr 19

Applications invited for ASEAN-INDIA Research Training Fellowship
Deadline : 30 Jun 19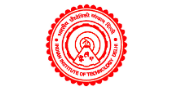 Applications invited for Summer Research Fellowship Programme
Deadline : 29 Mar 19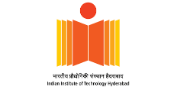 Applications invited for Fellowship in Healthcare Entrepreneurship 2019
Deadline : 15 Apr 19
Events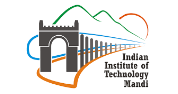 Applications invited for International Workshop on Climate Change and Extreme Events in the Himalayan Region 2019
18 Apr 2019 to 20 Apr 2019
Applications Invited for Social Entrepreneur of the Year India- 2019
25 Mar 2019 to 30 Apr 2019
Applications Invited for Youth Citizen Entrepreneurship Competition 2019
25 Mar 2019 to 19 Oct 2019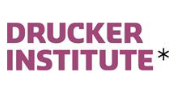 Applications Invited For 2019 The Drucker Prize For Nonprofit Innovation From Innovative Nonprofit Organizations
1 May 2019 to 29 Oct 2019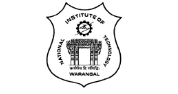 Applications invited for 5 Day Workshop on Technical Communication Skills
1 Apr 2019 to 5 Apr 2019