Back to the Admission Listing
Post a Admission announcement
Advertise with us
Online store
Subscribe our Weekly Newsletter
More Admissions
---------------------------------------------
Applications Invited for Human Rights Advocates Program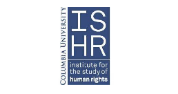 Institute Name: Institute for the Study of Human Rights
Apply By: 17 Jan 2023
About the Organization
The Institute for the Study of Human Rights (ISHR) was established in 1978 at Columbia University. ISHR is committed to its three core goals of providing interdisciplinary human rights education to Columbia students, fostering innovative academic research, and offering its expertise in capacity building to human rights leaders, organizations, and universities around the world.
ISHR was the first academic center in the world to be founded on an interdisciplinary commitment to the study of human rights. This remains one of ISHR's most distinctive features. We recognize that on a fundamental level, human rights research must transcend traditional academic boundaries, departments, and disciplines, reaching out to the practitioners' world in the process, to address the ever-increasing complexities of human rights in a globalized world. ISHR's emphases on interdisciplinarity, engagement, and globalism draw from and complement the strengths that have long characterized intellectual life at Columbia.
About the Program
The Program is designed for human rights activists working with NGOs on issues including sexual and gender-based violence, minority rights, LGBTQI+ rights, labor rights, indigenous peoples' rights, migration, health, social exclusion, environmental justice, disability rights, and corporate social accountability.
Participants are selected on the basis of their previous work experience in human rights, commitment to the human rights field, and demonstrated ability to pursue graduate-level studies. Full-time students or government officials will not be considered. Applicants holding full or part-time jobs pursuing their advocacy efforts are preferred.
Advocates must work at the grassroots level. Applicants from high-income countries will not be considered except for those representing marginalized communities. See the Frequently Asked Questions (FAQ) for more information about this requirement. Fluency in English is required. Preference is given to those who have not previously had opportunities to travel and study internationally. A bachelor's degree is required.
Advocates must provide proof of institutional endorsement in English from their organizations for their participation in the Program and must commit to returning to that organization upon completion of the Program. Only one application per organization should be submitted. More than one application means all applications from that organization will be disqualified. It is up to the applicant to make sure no one else from the organization has applied.
Eligibility
We welcome applications from qualified human rights advocates from all regions of the world.
After ISHR conducts its stringent selection process, it makes every effort to secure funding for shortlisted Advocates to attend the program. In certain cases where ISHR cannot secure funding, shortlisted Advocates may be asked to secure the funds needed for them to be admitted to the program.
The generosity of the Arcus Foundation will make it possible for us to admit one qualified Trans Advocate from Mexico, Central America, the Caribbean or Eastern and Southern Africa to the 2023 program.
The generosity of other funders will also enable us to admit qualified Advocates working on LGBT and/or disability and/or SRHR rights in Latin America and/or Africa in the 2023 program. Additional donors will be identified to support outstanding applicants working on other human rights issues at the grassroots level around the globe.
How to Apply
Applicants are asked to complete the application in its entirety. Please complete all sections in English. Please follow all instructions, including those sent to your email address.
In order to access the application, applicants must register an account on the ISHR website and log in. Once logged in, applicants can begin a new application by choosing Start/Resume A HRAP Application from the menu.
After beginning an application, the applicant can either choose to save the form as a draft, or submit a completed application. If you choose to save the form as a draft, you can return to this page to complete it. Upon submission of a completed application, a confirmation will be sent to the applicant. Applicants may login to the online application to view or edit their submitted applications until the deadline.
To edit or complete submitted applications, log in to the ISHR website and choose Manage HRAP Submission.
Columbia University aims to make all websites fully accessible to users with disabilities. If you experience difficulty using this page, please contact ishr@columbia.edu.
Deadline
The HRAP application is now open. We will be accepting applications until 5.00 pm ET/17:00 on Tuesday, January 17, 2023.
For more information please check the Link
Latest Online Store
Latest Tenders And EOIs
Latest News
© Renalysis Consultants Pvt Ltd