Back to the Admission Listing
Post a Admission announcement
Advertise with us
Online store
Subscribe our Weekly Newsletter
More Admissions
---------------------------------------------
Applications Invited for MSc in Sustainability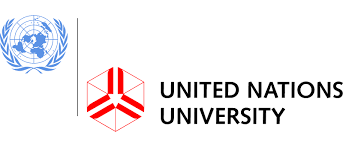 Institute Name: United Nations University
Apply By: 28 Jan 2022
About the Organization
The United Nations University Institute for the Advanced Study of Sustainability (UNU-IAS) is a research and teaching institute dedicated to realising a sustainable future for people and our planet. Based in Tokyo, Japan, UNU-IAS serves the international community by producing evidence-based knowledge and solutions to inform policymaking and address priority issues for the UN system.
Through policy-oriented research and capacity development the institute drives progress in four thematic areas: governance for sustainable development, biodiversity & society, water & resource management, and innovation & education. UNU-IAS creates new value by integrating expertise across these areas, in both academia and policymaking, to mobilise knowledge for sustainability and advance the global effort to achieve the Sustainable Development Goals (SDGs) by 2030. It applies innovative approaches and research methods to challenge conventional thinking and develop creative solutions to emerging issues of global concern. The institute's research, education, and training engage a global network of scholars and partner institutions, driving interconnectedness between policymakers and the science and academic communities to realise sustainable solutions. Through field-based research, including an operating unit in Kanazawa City (Ishikawa Prefecture, Japan), UNU-IAS is developing models for localising the SDGs and other global agendas by building multi-stakeholder partnerships.
About the Program
The Master of Science in Sustainability programme is a two-year programme, which provides students with the knowledge and practical skills necessary to contribute to solving challenges of sustainability. Drawing on an innovative, interdisciplinary approach, the programme integrates methods and resources from the natural and social sciences, as well as the humanities. The programme is intended for recent graduates, professionals and practitioners who seek to meaningfully contribute to the work of governments, civil society, the private sector, and/or the UN and other international organizations in the area of sustainability.
The programme builds on UNU's strong record in research and capacity development, as well as the extensive network of scholars and academic institutions participating in UNU research. The programme is practice-oriented, user-focused, and of the highest academic quality. It provides students with unique opportunities to interact with leading scholars and policymakers through lectures, international conferences, and workshops.
The programme starts in September, and by July of the second year students must complete the course requirements, obtaining at least 30 credits. Students can select courses from those offered by UNU-IAS, while also enjoying the opportunity to take courses at other leading universities in Japan such as the University of Tokyo, Sophia University, International Christian University, and Yokohama National University.
Admissions Policy 2022
The UNU-IAS Postgraduate Programmes in Sustainability / Sustainability Science seeks students with the following qualities:
Students who possess a firm academic interest in the pressing global issues on the UN agenda, in particular those of sustainability, and a strong desire to contribute to the solving of problems concerning global environment and society through a transdisciplinary approach;

Students who have adequate research skills and clear questions related to global issues as well as a strong desire to engage in research in UNU-IAS thematic areas, with the potential and motivation to succeed in our programmes;

Students who have the intention to proactively apply academic research findings to policymaking, and aim to pursue careers in international fields in public service or private organisations, including United Nations, multinational corporations, and non-governmental organisations as well as research academic institutions.
Admissions Requirements 2022
Applicants for the Master of Science in Sustainability are required to have met the following requirements by the application deadline in order to be considered. Those who wish to participate in the double degree programme of UNU-IAS and the University of Tokyo (Department of Urban Engineering in the Graduate School of Engineering) must be shortlisted by the University of Tokyo before submitting an application to UNU-IAS.
A completed bachelor's degree (or equivalent) from a recognised university or institution of higher education in a field related to sustainability (those who expect to receive a bachelor's degree or its equivalent conferred before the entrance period of September 2022 may also apply);

A GPA of 2.8 or above on a 4.0 scale (equivalent to 70% on a 100 % scale) for the bachelor's degree earned;

English language proficiency. Please see the section below for more details.
For more information please check the Link
Latest Online Store
Latest Tenders And EOIs
Latest News
© Renalysis Consultants Pvt Ltd