Back to the Call for Papers Listing
Post a Call for Papers
Advertise with us
Online store
Subscribe our Weekly Newsletter
More Call for Papers
---------------------------------------------
Call for Papers - 9th International Conference on Arts and Humanities (ICOAH) 2022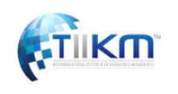 Organization Name: International Institute of Knowledge Management (TIIKM)
Apply By: 19 May 2022
Location: Sri Lanka
Presentation Date: 15 Sep. 2022 - 16 Sep. 2022
About the Organization
The International Institute of Knowledge Management (TIIKM) is an entity that facilitates the purpose of knowledge transfer by constructing the career of the research fraternity, empowering decision making in the corporate sector and promoting on quality decisions for policy makers through academic Conferences. A vision of transforming the Asian research culture to betterment is made possible in TIIKM Conferences by setting novel standards for better people engagement, promoting international exchange through research and bridging study to industry.
About the Conference
The International Institute of Knowledge Management (TIIKM) in collaboration with Concordia University (Montreal, Canada) is pleased to invite abstracts for its 9th International Conference on Arts and Humanities (ICOAH) 2022, which will be held remotely on 15-16 September 2022 in Colombo, Sri Lanka. The theme of the conference is "technological transformations".
Our time is marked by an exponential technological growth that transforms the nature of every aspect of our lives: our relationships with other people, our jobs, our engagement with money, the ways in which me make and share works of art, our familial realities, our safety on- and off-line, our physical and mental health, our privacy and freedoms, the nature of our politics, the wars we fight, and indeed the ways we perceive reality itself. As author Azeem Azhar writes in his book Exponential (2021), "A new technology might at first cause a small social change – but one that eventually spirals into major repercussions for the whole of society…a phase transition has been reached, and we are witnessing our systems transforming before our very eyes. Water is becoming steam."
ICOAH 2022 will be a global platform for artists, researchers, academics, educators, technologists, art administrators, policymakers, advocates, media specialists, cultural community activists, and social scientists to collaborate in exploring the many promises and dangers of technological growth; and the roles of the arts and humanities in technological innovation, in investigating its ethics, and its effects on society and individuals.
How to Apply
Please follow the instructions given on the Abstract Guidelines Page when writing and submitting your abstract. Please refer to the Registration Packages and Important Dates for more information, including registration and payment deadlines. Send your abstract to secretariat@fineartsconference.com
Deadline
19th May 2022
For more information please check the Link
Latest Online Store
Latest Tenders And EOIs
Latest News
© Renalysis Consultants Pvt Ltd