Back to the Call for Papers Listing
Post a Call for Papers
Advertise with us
Online store
Subscribe our Weekly Newsletter
More Call for Papers
---------------------------------------------
Call for Papers - International Conference on Children & Media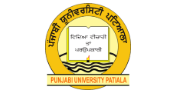 Organization Name: Punjabi University
Apply By: No Deadline
Location: Patiala, Punjab, India
Presentation Date: 05 Dec. 2022 - 06 Dec. 2022
About the Organization
Punjab Assembly established Punjabi University, Patiala under the Punjab Act No. 35 of 1961. Dr. S. Radhakrishnan, the then President of India laid foundation of Punjabi University on June 24, 1962. He preached, "The institutes of higher education share the burden of nation-building in a critically important sense. Our aim is a strong, free and democratic India where every citizen has an equal place and full opportunity of growth. In this task, a vast responsibility rests on our universities." Established on April 30, 1962 in the erstwhile princely state of Patiala with the main objective of furthering the cause of Punjabi language, art and literature, Punjabi University has since evolved into the largest University in the state. This is the second University in the world to be named after a language, the first being Hebrew University of Israel. Its vision is to establish and incorporate a University for the advancement of Punjabi studies and development of Punjabi language as a medium of instruction or otherwise for providing instruction in humanistic and scientific subjects and generally for the promotion of education and research. The University started working from its present lush green, pollution free, 316 acres campus since 1965.
About the Conference
Media landscapes have transformed both the structure of governance and the social functions of media and communication in Indian society. It has equally impinged upon our children and young population in the country. Although this opportunity may not be equal for all due to uneven access to media, information knowledge, and the geographical location, the question arises how do we perceive a world where our children and young population would have opportunities to express their own views and have their opinions respected – to live free from poverty, discrimination, intolerance and violence? Further, the new media technologies have tended to arouse fears, and, indeed, many parents, teachers and politicians have expressed concern regarding the negative influences of media on children and youth.
As long as modern mass media have existed there have been waves of 'moral panic' concerning how the media influence our young. These concerns have increased as media technology has advanced. Children and young people of today become consumers at an earlier age than previous generations, and they are also much heavier media users. The rapidly changing pace in our society regarding media technology, information processing, economy and consumption patterns makes it possible for them to experience purchasing and consumption at a rate much faster than previous generations. Children are communicating, socializing and networking on the internet and on their mobile phones, and the marketers are following the path, developing new marketing strategies to reach children as consumers through the new media.
The increasing interest in knowledge about children as consumers and their disposal of money can be found among researchers, advertisers and marketing and media specialists. However, media, and not least internet, can represent social and cultural resources that can empower young people, in both their personal development and their development as members of society, as citizens. These developmental processes involve imagination and creativity as well as learning and knowledge. Since the 1970s, there has been a general change in our thinking from considering the child as vulnerable to a concept of the child as a competent actor in his/her own life.
Childhood has increasingly been subject to international interest, illustrated in the UN Convention on the Rights of the Child. A responsible and accountable media can be encouraged and regulated, however imperfectly and however vulnerably. It depends on a critical and literate citizenry, a citizenry, above all, which is critical with respect to, and literate in the ways of, mass mediation and media representation.
The two- day long International conference would address the aforementioned queries by identifying areas, networking with scholars from India and abroad for collective engagement to problematize the need and prioritizing child as a category in the Social science/communication research in India.
How to Apply
Abstract should be within approx. 300 words and it must contain title of the paper on top, author's breif introduction at the bottom of the abstract, along with the objectives, methodology and findings. The full paper should be within 4000 words. Both abstract and paper should be written in font size 12, Calibri with single spacing and submit either in .doc .docx or .pdf format. Selected papers will be published in peer-reviewed journal.
Deadline : October 25, 2022
For more information please check the Link
Register for India's Largest CSR Event-India CSR Summit
Latest Online Store
Latest Tenders And EOIs
Latest News
© Renalysis Consultants Pvt Ltd