Back to the Call for Papers Listing
Post a Call for Papers
Advertise with us
Online store
Subscribe our Weekly Newsletter
More Call for Papers
---------------------------------------------
Call for Papers - International Conference on Political Science and International Relations ( ICPSIR )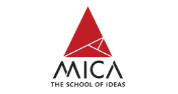 Organization Name: MICA
Apply By: 15 Oct 2021
Location:
Presentation Date: 05 Jan. 2022 - 07 Jan. 2022
About the Organization
Established in 1991, MICA is the only residential institute in the Asia-Pacific region, dedicated to creating leadership in Strategic Marketing and Communication. MICA, an autonomous, non-profit institution, offers a wide range of academic programmes including four residential programmes: Post Graduate Diploma in Management–Communications (PGDM-C), Post Graduate Diploma in Management (PGDM), Post Graduate Certificate Programme in Crafting Creative Communication (CCC) and Fellow Programme in Management–Communications (FPM-C).
MICA's spirit lies in its grasping of contemporary trends and sensibilities, addressing the needs of an ever-changing environment. The MICA brand assures effective delivery of Strategic Marketing and Communication solutions to the industry, government, and community.
Today, it is the alma mater of professionals serving in leadership positions in some of the best-known companies in India and the world in marketing, brand management, research & analytics, advertising, media, digital, and other related businesses.
About the Conference
Digital marketplace has transformed every aspect of our lives. Data are the life blood of this marketplace and how that data are created, captured, and curated, is deciding the difference between today and tomorrow's winners and wannabes. Further to that, while digital marketplace is called to be the great equalizer by many, its benefits are often not enjoyed equally across the world; indeed, this chasm between the haves and the have nots is increasing. Internet is a necessity in today's rapidly globalising world. While the global market penetration has been unprecedented in emerging economies, the digital divide continues to be a challenge in many lower-middle and low-income societies. Other major challenges pertain to - the use of data analytics in solving business problems; the role of social media platforms; what triggers customer engagement and how do we drive that; at what point do we engage with customers, through which channel and with what message; how do businesses navigate the organizational, government institutional and infrastructure challenges, and what the future of data, analytics and narratives will look like across a spectrum of business sectors and societies.
But challenges present opportunities for growth and innovation. From electronic
digital marketplace with greater enthusiasm on a global scale. And the glue that binds us in this marketplace are the multitudes of narratives. From our personal narratives that appear on social media websites to organizational narratives that appear on corporate websites and then there are global narratives that combine news, politics, organizations and people. Digital narratives have made us more connected, as seen through movements such as black lives matter', and at the same time has created ongoing debates and political and ideological divergences.
In this marketplace, which commends itself for the abundance of data, answers will only emerge if we ask the right questions, deploy optimal analytics, and then tell the story with appropriate narratives with well- configured mediums. This conference aims to create a scholarly platform wherein such narratives will converge, diverge and collide. Through these debates will emerge the new narratives that are more holistic, more powerful, and more equitable. We welcome you to join us on this fascinating journey of creating, curating and complementing new knowledge on the frontiers of data and analytics!
Submission Guidelines
Full Paper Submissions: All full papers should include the title page, a structured abstract (max. 200 words), and the main text including figures, tables, and APA-style references. Minimum word count for full manuscripts should be 6000 words

Extended Abstract Submissions: Extended abstracts (max. 500 words) for work-in-progress projects are also invited. We also invite proposals (max. 500 words) for poster presentations, and video/film-based presentations. Authors should confirm that their submission is entirely original and not already published/ presented; not submitted elsewhere for possible publication/ presentation.

Full papers submitted in the conference should not be considered for review elsewhere
Submission Deadline: OCTOBER 15, 2021
For more information please check the Link
Latest Online Store
Latest Tenders And EOIs
Latest News
© Renalysis Consultants Pvt Ltd