Back to the Call for Papers Listing
Post a Call for Papers
Advertise with us
Online store
Subscribe our Weekly Newsletter
More Call for Papers
---------------------------------------------
Call for Papers - International Conference on Recent Developments in Social Science and Business Management (ICRDSSBM)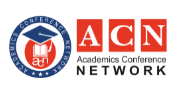 Organization Name: Academics Conference Network (ACN)
Apply By: 26 Nov 2021
Location: Darjeeling
Presentation Date: 15 Dec. 2021 - 15 Dec. 2021
About the Organization
The Academics Conference Network (ACN) is a non-profit private association dedicated to the promotion of international education and university cooperation in the field of Science and Engineering. ACN conferences provide an appropriate forum for the oral presentations and discussions of all accepted papers. When submitting a paper to a conference, it is assumed that, once accepted, at least one author is present at the meeting to orally present the paper.
AcademicsConference Group International is an amalgamation of Open Access publications and worldwide international science conferences and events. Established in the year 2011 with the sole aim of making the information on Sciences and technology "Open Access", AcademicsConference Group publishes 100 online open access scholarly journals in all aspects of Science, Engineering, Management and Technology journals. AcademicsConference has been instrumental in taking the knowledge on Science & technology to the doorsteps of ordinary men and women. Research Scholars, Students, Libraries, Educational Institutions, Research centres and the industry are main stakeholders that benefitted greatly from this knowledge dissemination. AcademicsConference Group also organizes 200 International conferences annually across the globe, where knowledge transfer takes place through debates, round table discussions, poster presentations, workshops, symposia and exhibitions.
About the Conference
International Conference on Recent Developments in Social Science and Business Management(ICRDSSBM) is a prestigious event organized with a motivation to provide an excellent international platform for the academicians, researchers, engineers, industrial participants and budding students around the world to SHARE their research findings with the global experts. (ICRDSSBM) 2021 will be held in Darjeeling,India during 15th Dec 2021.
The key intention of ICRDSSBM is to provide opportunity for the global participants to share their ideas and experience in person with their peers expected to join from different parts on the world. In addition this gathering will help the delegates to establish research or business relations as well as to find international linkage for future collaborations in their career path. We hope that ICRDSSBM outcome will lead to significant contributions to the knowledge base in these up-to-date scientific fields in scope.
Journal/Paper Publication: All registered conference papers will be published Conference proceeding (Having ISBN Number) and the extended versions of the papers will be published in related reputed Scopus/ SCI/WoS/UGC Care Listed international journals.
Important Date
Paper submission deadline
Last date of registration
Date of Conference
For more information please check the Link
Latest Online Store
Latest Tenders And EOIs
Latest News
© Renalysis Consultants Pvt Ltd