Back to the Call for Papers Listing
Post a Call for Papers
Advertise with us
Online store
Subscribe our Weekly Newsletter
More Call for Papers
---------------------------------------------
Call for Papers - International Conference on Social Science, Arts and Humanities (ICSAH)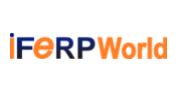 Organization Name: Institute for Engineers and Research Publication World (iFeRP World)
Apply By: 15 Apr 2022
Location: Dehradun
Presentation Date: 01 May. 2022 - 02 May. 2022
About the Organization
iFeRP World is an advanced Non profit technological forum under Peoples Empowerment Trust situated at Odisha , for the Researchers & Scholars "To promote the progress of Science and Technology " by displaying their knowledge in the vicinity of Science and Technology for the service of mankind and the advancement of general welfare.
We are standing tall in the field of Research & Technology since 2013, our objective is to provide a platform which will promote, encourage and support Scholars, Researchers & Professionals to carry and accomplish their research work.
iFeRP World is an association of excellent Universities, Academician's, Professionals, Scientists, Engineers and Scholars with the mission to accomplish quality knowledge and innovative technological forum for the Researchers & Scholars.
iFeRP World is to provide and fulfill the requirements of everyone ranging from the academic and professional research communities to industry practitioners by conducting and sponsoring technical meetings, conferences, symposia, and exhibitions all over India and abroad.
About the Conference
Welcome to the official website of International Conference on Social Science, Arts and Humanities (ICSAH) .It will be held on 1st - 2nd May, 2022 at Dehradun, India. ICSAH and is being organized by IFERP WORLD - India to provide an opportunity to research scholars, delegates and students to interact and share their experience and knowledge in technology application.ICSAH will provide an excellent international forum for sharing knowledge and results in Social Science, Arts and Humanities. The aim of the Conference is to provide a platform to the researchers and practitioners from both academia as well as industry to meet the share cutting-edge development in the field.
Objective
Our main objective is to promote scientific and educational activities towards the advancement of common man's life by improving the theory and practice of various disciplines and sectors of Science and Technology. iFeRP World being one of the largest professional association of south asia organizes conferences, workshop, seminars and/or awareness programs by providing the technical and other supports to improve research and development activities, publishing high quality academic international journals as well as upto date and current transactions.
Scope and Benefits:
All the accepted papers will be published in the conference proceedings.

All the accepted paper will be published in relevant International Journals.

Accepted paper will be provided with a Digital Object Identifier(DOI) number with which they can find their research paper uploaded online in Worldresearchlibrary.

Awards will be given for the best research paper as well as best paper presentation.

iFeRP World DELEGATES EXCHANGE PROGRAMME (IDEP): Delegates from iFeRP World conferences with brilliant ideas and research initiatives would be sent to carry out the research and development activities at overseas, abroad and International organisations having collaboration with iFeRP World.

Delegates with research activities and innovative ideas which may be beneficiary for humanities will be funded through iFeRP World Research Funding Scheme
Deadline
15th Apr 2022
For more information please check the Link
Latest Online Store
Latest Tenders And EOIs
Latest News
© Renalysis Consultants Pvt Ltd