Back to the Call for Papers Listing
Post a Call for Papers
Advertise with us
Online store
Subscribe our Weekly Newsletter
More Call for Papers
---------------------------------------------
Call for Papers - SPELLL 2022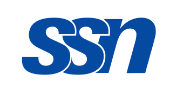 Organization Name: Sri Sivasubramaniya Nadar College of Engineering
Apply By: 30 Oct 2022
Location: Chennai
Presentation Date: 24 Nov. 2022 - 25 Nov. 2022
About the Organization
SSN Institutions, founded by Padma Bhushan Mr. Shiv Nadar, Chairman, HCL Technologies, stands out as a premier centre of higher learning with a mission of pursuing excellence in education and research. The institutions are named after the Chairman's father Sri Sivasubramaniya Nadar.
The institutions, with their diverse and dynamic community of students offer a distinctive combination of some of the finest graduate, undergraduate and research programs, accomplished faculty, world class facilities and a residential campus set on a sprawling 230 acres of sylvan surroundings.
SSN Institutions provide a variety of stimulating environments for intellectual development, free-thinking, and personal growth, challenging its students with dynamic learning opportunities and equipping them with the skills, insights, attitudes and practical experiences that are necessary to take up responsibilities in the society.
About the Conference
The first edition of the International conference on Speech & Language Technology for Low-resource Languages (SPELLL) will be held at Sri Sivasubramaniya Nadar College of Engineering, Chennai, India during 23-25 November, 2022. The main focus of the conference is the creation and maintaining speech and language data and technologies for the low-resourced languages to use in industry as well as use cases in humanities and social sciences.
The development of technology increases our internet use and most of the global languages have adapted themselves to the digital era. There are nearly 7000+ languages in the world. However, there are many regional low resource languages that face challenges as they still lack developments in language technology. Speech and Language Technology for Low-resource Languages (SPELLL) aims at bringing together researchers from across the world working on low-resourced and minority languages to create more speech and language technology for languages of the world. We need to create data in the form of speech and language technology so the languages do not go extinct so that we can save the cultural extinctions. Language data is of increasing importance to advanced artificial intelligence approaches for speech and language technologies.
The broader objective of SPELLL-2022 will be:
To investigate challenges related to speech and language resource creation for low-resources languages.

To promote research in speech and language technology in low-resource languages.

To adopt appropriate language technology models which suit low-resources languages.

To provide opportunities for researchers from the low-resource language community from around the world to collaborate with other researchers.
This conference aims at bringing together researchers from across the world working on low-resourced and minority languages to create more speech and language technology for languages of the world.
Topics related to developing computational models and systems include but are not limited to:
Multimodal models and methods for detecting cross domain offensive contents online, including, but not limited to hate speech, gender-based violence, cyberbullying, homophobia etc.

Application of NLP and Computer Vision tools to analyze social media content catered to code mixed low resource Dravidian languages

NLP, Computer Vision and Speech Processing models for low resource cross-lingual offensive content detection.

Computational models for multi-modal offensive content detection with emphasis on handling absence of one or more modalities

Development of corpora and annotation guidelines for cross domain, cross modal, multi modal and cross lingual offensive content analysis

Critical evaluation of systems with a focus on Low Resource Cross-Domain, Cross-Lingual and Cross-Modal Offensive Content Analysis

Systems studying model and social biases under cross domain low resource settings for offensive content analysis

Cross-domain metrics, which can reliably and robustly measure the quality of system outputs from multiple modalities (e.g., image and speech), different domains (e.g., movie reviews, homophobic contents) and different languages.

Study of quality of annotations for cross domain low resource offensive contents, e.g., consistency of annotations, inter-rater agreement, and bias etc.
Accepted long and short papers will be designated as oral presentations and posters, respectively
How to Apply
Authors are invited to submit full papers of up to 8 pages of content and short papers of up to 4 pages of content, with unlimited pages for references. Accepted papers will be given an additional page of content to address reviewer comments. Previously published papers cannot be accepted. Papers that are currently undergoing review at other venues are welcome.
Please submit your anonymous LC4 workshop paper via email to lc4workshop2022@gmail.com. When preparing your submission, please adhere strictly to the instructions here. These requirements serve to ensure the appropriateness of the reviewing process and inclusion in the Springer proceedings as part of SPELLL 2022.
Submission Link: Click here for the submission
For more information please check the Link
Register for India's Largest CSR Event-India CSR Summit
Latest Online Store
Latest Tenders And EOIs
Latest News
© Renalysis Consultants Pvt Ltd