Back to the Call for Papers Listing
Post a Call for Papers
Advertise with us
Online store
Subscribe our Weekly Newsletter
More Call for Papers
---------------------------------------------
Call for Papers Invited for the 7th International Conference on Social Sciences 2020 (ICOSS 2020)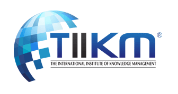 Organization Name: The International Institute of Knowledge Management (TIIKM)
Apply By: 18 May 2020
Location: Bangkok, Thailand
Presentation Date: 17 Sep. 2020 - 18 Sep. 2020
The 7th International Conference on Social Sciences 2020 (ICOSS 2020)
About TIIKM:
Since the establishment in 2012, The International Institute of Knowledge Management (TIIKM) has pioneered the industry in the field of organizing Conferences locally. The Institute has had a proud history of having to successfully organize over 80 Conferences locally and on International grounds securing a network of participants representing from across 150 countries.
About ICOSS 2020:
The 7th International Conference on Social Sciences 2020 (ICOSS 2020) invites academicians, social workers, policy makers, and other stakeholders to send original research abstracts, case studies formatted according to the given format. The conference will be held from 17th – 18th September 2020 in Bangkok, Thailand under the theme "Political Conflict and Peace-Building in a Changing World".
Developing the Career Path of the Participants
The goal of this conference is to continuously improve the standards of the international community of researchers, scholars, and scientists by exposing them to the latest trends, developments, and challenges in the field. ICOSS 2020 is a platform for discussion and they encourage every participant to make a contribution by sharing their unique perspectives and knowledge.
"Political conflict and peace-building in a changing world"
The conference will critically examine some of the causes and triggers of conflict and their impact on communities. It will also explore diverse means of peace-building at the local, national, regional and global levels and their potential impact in transforming relationships in a changing society and creating a peaceful world.
This is an interdisciplinary theme and they encourage abstracts from different schools of thought, disciplinary areas or intellectual discourses. The abstracts can be theoretical in nature or based on empirical case studies from any region of the world. Some of the issues covered include (but not limited to): land and territorial disputes, contestation over power, ethnic tension, religious wars, resource competition, inequality, human rights abuse, community peace-building, reconciliation, restorative justice, conflict resolution, geopolitical tension, militarization, arms sale and military industrial complex.
Conference Tracks:
Politics and International Relations

Law and the Social Sciences

Humanities and Culture Studies

Social Sciences and Education

Gender Studies

Media and Communication Studies
Why you should attend?
ICOSS 2020 provides you with unique benefits such as High-Quality Conference Materials, Conference Experience, International Food, Pre-Conference Abstract Reviewing Process, Certification, Awards, and Recognition, Networking Opportunities and Cultural Events, Publication Benefits, etc. The conference provides you with different Registration Packages with many benefits specific to your presentation category (Presenter/Attendee/Virtual) for the conference. Please refer to the important dates to have insight into the abstract and payment deadlines.
Abstract submission and Deadlines:
Please follow the abstract guidelines and send the Abstract to abstract@thesocialstudies.co before 18th May 2020.
Important Dates:
Abstract Submission Deadline: 18th May 2020

Abstract Acceptance Notification: Within two weeks

Early Bird Payment Deadline: 18th June 2020

Regular Payment Deadline: 21st July 2020

PP Presentation due on or before: 03rd September 2020

Conference Days: 17th-18th September 2020

Networking Dinner with Cultural Show (Optional): 17th September 2020

Full Paper Submission Deadline: 09th October 2020
If you have any inquiries with regard to Dates and its implications, please Contact us at (secretariat@thesocialstudies.co)
For more information please check the Link
Latest Online Store
Latest Tenders And EOIs
Latest News
© Renalysis Consultants Pvt Ltd