Back to the Call for Papers Listing
Post a Call for Papers
Advertise with us
Online store
Subscribe our Weekly Newsletter
More Call for Papers
---------------------------------------------
Call for papers - 1018th International Conference on Science, Technology and Management (ICSTM)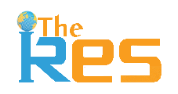 Organization Name: The Institute of Research Engineers and Scientists (The IRES)
Apply By: 29 Jan 2021
Location: New Delhi
Presentation Date: 15 Feb. 2021 - 16 Feb. 2021
The IRES - 1018th International Conference on Science, Technology and Management (ICSTM)
About the Organization:
The IRES is a non-profit organization that promotes the Engineering and Technology, related latest developments and issues to be discussed and experimented through interactions amongst the researchers and academician across the globe at a common platform.
About the Conference:
The IRES - 1018th International Conference on Science, Technology and Management (ICSTM) aimed at presenting current research being carried out in that area and scheduled to be held on 15th - 16th February, 2021 in New Delhi, India. The idea of the conference is for the scientists, scholars, engineers and students from the Universities all around the world and the industry to present ongoing research activities, and hence to foster research relations between the Universities and the industry. This conference provides opportunities for the delegates to exchange new ideas and application experiences face to face, to establish business or research relations and to find global partners for future collaboration.
The conference would offer a large number of invited lectures from renowned speakers all over the country. The Best paper awards will be given for the papers judged to make the most significant contribution to the conference.
Call For Paper
The IRES - 1018th ICSTM 2021 provides a leading forum for the presentation of new advances and research results in the fields of Science, Technology and Management. The conference will bring together leading researchers, engineers and scientists in the domain of interest from around the world. Accordingly, Topics of interest for submission include, but are not limited to:
Basic Science
Advanced Chemistry

Advanced Physics

Applications of Computation as a Scientific Paradigm

Biomaterial technology

Environmental Studies

Medical chemistry

Medicine, Pharmacy and Biotechnologies

Micro Biology

Nanomaterials and Nanocomposites

Numerical Algorithms

Rubber, Plastics, Textiles and Leather
ICT
Accessing and Constructing Digital Information

Cloud Computing

Communication Networks and Security

Computer Organization and Architecture

Digital Communication and online communities

Information Systems and Software Engineering

Network Management

Signal Processing

Software Engineering

Wrdeb technologies
Management
Business communication

Business Mathematics and Statistics

E-Business Technologies

Engineering Management

Enterprise Resource Planning

Entrepreneurship Engineering

Financial and Management Accounting

Financial Management

Human Resource Management

Marketing Management

Production Management

Retail Management

Social Science
Important Dates:
Early Bird Registration: 01st January 2021

Last date of registration: 02nd February 2021

Paper submission deadline: 29th January 2021

Date of Conference: 15th - 16th February 2021
For more information please check the Link
MICA CDMC Masterclass (Virtual): Development Communication Design for Social Impact and CSR Partnerships. Register Now
Latest Online Store
Latest Tenders And EOIs
Latest News
© Renalysis Consultants Pvt Ltd