Back to the Call for Papers Listing
Post a Call for Papers
Advertise with us
Online store
Subscribe our Weekly Newsletter
More Call for Papers
---------------------------------------------
Call for papers - 1029th International Conference on Management and Information Technology (ICMIT)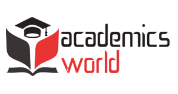 Organization Name: Academics World
Apply By: 16 Mar 2021
Location: Delhi
Presentation Date: 29 Mar. 2021 - 30 Mar. 2021
1029th International Conference on Management and Information Technology (ICMIT)
About the Organization:
Academics World is a non-profit organization that promotes the Engineering and Technology, Science and Medical related latest developments and issues to be discussed and experimented through interactions amongst the researchers and academician across the globe at a common platform.
About the Conference:
The Academics World 1029th International Conference on Management and Information Technology (ICMIT) aims to bring together leading academic scientists, researchers and research scholars to exchange and share their experiences and research results about all aspects of Management and Information Technology. It also provides the premier interdisciplinary forum for researchers, practitioners and educators to present and discuss the most recent innovations, trends, and concerns, practical challenges encountered and the solutions adopted in the fields of Management and Information Technology.
Call For Papers
1029th ICMIT 2020 provides a leading forum for the presentation of new advances and research results in the fields of Management and Information Technology. The conference will bring together leading researchers, engineers and scientists in the domain of interest from around the world. Accordingly, Topics of interest for submission include, but are not limited to:
Information Technology
Artificial Neural Networks, Fuzzy Systems and Hybrid Systems

Computational Intelligence and Evolutionary Computation

Data Communication, Computer Network and Security & Forensic

Decision Support and Recommender Systems

Data Mining, Knowledge Discovery, and Knowledge Management

Image Processing and Pattern Recognition

Information Retrieval, Natural Language Processing, and Ontology

Software Engineering and Software Development

Web Application and Web Service

Computer Science and Engineering

Information Technology and Computer Education

Other topics related to ICT and its Applications
Management
Intellectual Property

Brands and Branding

Finance, Economics and Hedge FUNDS

Insurance and Takaful

Managing Risk, Corporate Social Responsibility

Accounting, Banking Control & Supervision

Internet Banking and Emerging MARKETS

E-Commerce and Entrepreneurship

Sustainable Development

Technology Transfer and Management

Supply Chain Management

Networking and Outsourcing

Marketing and MARKET entry

Human Capital, Creativity & Innovation

Disaster Management

Venture Capital and Private Equity

Leadership, Total quality control in business

Hospitality Management

New Product Development

Corporate Valuation and IPOs

Environmental Protection & Public Policy

Any other topic related to Business Management
Important Dates:
Early Bird Registration: 12th February 2021

Paper submission deadline: 12th Mar 2021

Last date of registration: 16th Mar 2021

Date of Conference: 29th - 30th March 2021
For more information please check the Link
Latest Online Store
Latest Tenders And EOIs
Latest News
© Renalysis Consultants Pvt Ltd