Back to the Call for Papers Listing
Post a Call for Papers
Advertise with us
Online store
Subscribe our Weekly Newsletter
More Call for Papers
---------------------------------------------
Call for papers - 1031st International Conference on Environment and Natural Science (ICENS)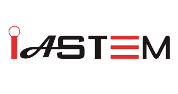 Organization Name: International Academy of Science, Technology, Engineering and Management (IASTEM)
Apply By: 09 Mar 2021
Location: Chennai
Presentation Date: 23 Mar. 2021 - 24 Mar. 2021
IASTEM - 1031st International Conference on Environment and Natural Science (ICENS)
About the Organization:
International Academy of Science, Technology, Engineering and Management is a non-profit private organization dedicated to the promotion of international education and university cooperation in the field of Science and Engineering and Management. IASTEM organizes various scientific seminars, lectures, educational conferences and meetings across the globe which brings together institutions, bodies and organizations from different countries of the world for discussion and cooperation.
About the Conference:
IASTEM- 1031st International Conference on Environment and Natural Science (ICENS) will be held on 23rd - 24th March, 2021 at Chennai, India. ICENS is to bring together innovative academics and industrial experts in the field of Environment and Natural Science to a common forum.
The primary goal of the conference is to promote research and developmental activities in Environment and Natural Science. Another goal is to promote scientific information interchange between researchers, developers, engineers, students, and practitioners working in and around the world. The conference will be held every year to make it an ideal platform for people to share views and experiences in Environment and Natural Science related areas.
Call For Papers:
1031st ICENS 2021 provides a leading forum for the presentation of new advances and research results in the fields of Environment and Natural Science. The conference will bring together leading researchers, engineers and scientists in the domain of interest from around the world. Accordingly, Topics of interest for submission include, but are not limited to:
Atmospheric sciences

Meteorology

Biology

Microbiology

Botany

Mineralogy

Bacteriology

Neuroscience

Chemistry

Palaeoecology

Environmental sciences

Pharmacology

Food Science

Physical Sciences

Health sciences

Physics

Materials science

Physiology

Mathematics

Plant Sciences

Computer science

Computational science
Environment
Environmental Science and Technology

Environmental dynamics

Meteorology

Hydrology

Geophysics

Atmospheric physics

Physical oceanography

He Global environmental change and ecosystems management

Climate and climatic changes

Global warming

Ozone layer depletion

Carbon capture and storage
Important Dates:
Paper submission deadline: 05th Mar 2021

Last date of registration: 09th Mar 2021

Date of Conference: 23rd - 24th Mar 2021
For more information please check the Link
Latest Online Store
Latest Tenders And EOIs
Latest News
© Renalysis Consultants Pvt Ltd