Back to the Call for Papers Listing
Post a Call for Papers
Advertise with us
Online store
Subscribe our Weekly Newsletter
More Call for Papers
---------------------------------------------
Call for papers - 843rd International Conference on Economics Finance and Accounting (ICEFA)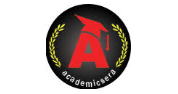 Organization Name: Academicsera
Apply By: 08 Jan 2021
Location: Pune
Presentation Date: 24 Jan. 2021 - 25 Jan. 2021
Academicsera – 843rd International Conference on Economics Finance and Accounting (ICEFA)
About the Organization:
Academicsera is formed to carry on the business of promoting, forming, developing and organizing associations and networks of Chemical, Petroleum, Physics, Biology, Civil, Mechanical, Medical, Dental, Computer, Electronics, Electrical, Management, etc. and to carry on research and development on the above fields; and to design, develop, market, purchase, sell, import and export any products or materials of any above Medical, Science and Engineering field.
About the Conference:
Academicsera – 843rd International Conference on Economics Finance and Accounting(ICEFA) will be held on 24th-25th January, 2021 at Pune, India. ICEFA is to bring together innovative academics and industrial experts in the field of Economics Finance and Accounting to a common forum. All the registered papers will be published by the World Research Library and will be submitted for review for indexing by Google Scholar etc.
This Conference is sponsored by many International institutes. The conference would offer a large number of invited lectures from renowned speakers all over the country. The Best paper awards will be given for the papers judged to make the most significant contribution to the conference. All submissions to the conference will be reviewed by at least two independent peers for technical merit and content. It is anticipated that a broad range of research and applied topics will be covered during the conference.
Call For Paper
843rd ICEFA 2021 provides a leading forum for the presentation of new advances and research results in the fields of Economics, Finance and Accounting. The conference will bring together leading researchers, engineers and scientists in the domain of interest from around the world. Accordingly, Topics of interest for submission include, but are not limited to
Accounting

Advertising Management

Business & Economics

Business Ethics

Business Intelligence

Business Information Systems

Business Law

Business Performance Management

Business Statistics

Change Management

Communications Management

Comparative Economic Systems

Consumer Behavior

Corporate Finance and Governance

Corporate Governance

Cost Management

Decision Sciences

Development Planning and Policy

Economic Development

Economic Methodology

Economic Policy

Economic Systems

Entrepreneurship

Finance & Investment

Financial Economics

Global Business

Growth; Aggregate Productivity

Household Behavior and Family Economics

Human Resource

Industrial and Manufacturing Engineering

Information Systems

Information Technology Management

International Business

International Economics

International Finance

Labor Economics

Labor Relations & Human Resource Management

Law and Economics

Management Information Systems

Management Science

Market Structure and Pricing

Marketing Research and Strategy

Marketing Theory and Applications

Operations Research

Organizational Behavior & Theory

Organizational Communication

Prices, Business Fluctuations, and Cycles

Product Management
Important Dates:
Paper submission deadline: 08th Jan 2021

Last date of registration: 12th Jan 2021

Early Bird Registration: 10th December 2020

Date of Conference: 24th - 25th January 2021
For more information please check the Link
MICA CDMC Masterclass (Virtual): Development Communication Design for Social Impact and CSR Partnerships. Register Now
Latest Online Store
Latest Tenders And EOIs
Latest News
© Renalysis Consultants Pvt Ltd