Back to the Fellowship Listing
Post a Fellowship announcement
Advertise with us
Online store
Subscribe our Weekly Newsletter
More Fellowship
---------------------------------------------
Applications Invited for Indo-US Clinical Research Ethics Fellowship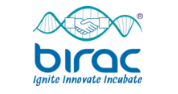 Organization: BIRAC
Apply By: 29 Aug 2022
About the Organization
Biotechnology Industry Research Assistance Council (BIRAC) is a not-for-profit Section 8, Schedule B, Public Sector Enterprise, set up by Department of Biotechnology (DBT), Government of India as an Interface Agency to strengthen and empower the emerging Biotech enterprise to undertake strategic research and innovation, addressing nationally relevant product development needs.
BIRAC is a industry-academia interface and implements its mandate through a wide range of impact initiatives, be it providing access to risk capital through targeted funding, technology transfer, IP management and handholding schemes that help bring innovation excellence to the biotech firms and make them globally competitive. In its Eight years of existence, BIRAC has initiated several schemes, networks and platforms that help to bridge the existing gaps in the industry-academia Innovation research and facilitate novel, high quality affordable products development through cutting edge technologies. BIRAC has initiated partnerships with several national and global partners to collaborate and deliver the salient features of its mandate.
About the Fellowship
The Indo-US Clinical Research Ethics Fellowship Program has been jointly conceptualized by Department of Bioethics, National Institutes of Health (NIH) and Department of Biotechnology, GoI. The program has been designed to create leaders in the field of bioethics with the aim to create capacity in the area of clinical research ethics. After completion of the project, the fellows are expected to work towards capacity building in the area of clinical research ethics in India and establishment of centres of excellence. Centre of excellences are expected to serve as resource for guidance and policy related to the ethics of clinical research in India.
India's clinical research market has showed fast pace growth in the last decade and is expected to grow at an 8.7 percent annual rate over the next five years. Bioethics is an important and critical component of clinical research in development of drugs, biopharmaceuticals and medical devices. For capacity building in clinical research ethics in India, the Department of Biotechnology (DBT) of the Government of India and the Department of Bioethics at the Clinical Centre of the National Institute of Health (NIH) in the United States have collaborated to build capacity by providing research grants to early career scholars in India. The grant will be implemented through the Biotechnology Industry Research Assistance Council's (BIRAC) "Innovate in India (i3) Empowering biotech entrepreneurs & accelerating inclusive innovation", also referred to as National Biopharma Mission (NBM).
Objective
The objective of the program is to support motivated individuals with strong scientific background with interest in the field of bioethics. The present RFP for fellowship aims towards building a critical mass of trained scholars who will contribute actively to the international literature on clinical research ethics, and who will be able to advice clinical researchers, administrators and policy makers in India on emerging issues.
Scope
The program will support research projects in the field of clinical research ethics including, but not limited to, ethical aspects of:
Ethical aspects of vaccine research and clinical trial

Research subject recruitment in clinical research

Informed consent taken during the clinical research

Research with stored biological specimens

Return of unanticipated research results

Research on novel technologies such as stem cells, CAR-T treatment, and gene therapy

Controlled human infection models

Research with vulnerable populations such as prisoners, children, or the socioeconomically
Eligibility:
Fellow Applicant –
The applicant should be an Indian citizen. This fellowship is open to Persons of Indian Origin (PIO) and Overseas Citizen of India (OCI).

The upper age limit for this fellowship is 45 years at the time of the submission of application, age will be calculated by taking the date of closure of the call.

The applicant must have obtained PhD in any area of Life sciences/Medical sciences/Pharmaceutical sciences or M.D./M.S./M.D.S or equivalent degree from a recognized university in India. Those who have submitted their Ph.D. thesis and are awaiting award of degree are also eligible to apply, but their selection will be subject to the condition that they would have submitted thesis before the expiry of the validity of the award offer.

The fellows will NOT be allowed to work with their Ph.D. guide/co-guide and in the same department/institute from where they have earned their Ph.D./M.D./M.S./M.D.S. degree. The award will provide both a fellowship and a research grant.

Preference will be given to applicants who hold a permanent/tenured position in any Institution/University recognized in India complying with the eligibility.

The applicant should have an excellent track record (i.e., peer reviewed publications or equivalent)

Applicant cannot have more than one fellowship at a given point of time.

Applicant should have a valid passport and be eligible for an appropriate U.S. visa
Host Institute
Recognized Universities/ Institutes established under statutes/ Academic Research Institutes/ Research Foundation/ Medical Colleges established as a legal entity under the relevant Laws of India having at least 51% Indian stakeholders Page | 5 (owners/partners/trustees/ members/associates etc.) are eligible as a Host Institute (each one shall hereinafter be referred to as "Host Institute"). The Host Institute could be Public (Central/State)/Private, registered under or as a Trust, Society, Non-profit Organization or Corporations.

The Host Institute should have a Department in Life Sciences or related streams (Biotechnology/Biosciences/Agriculture/Horticulture/Food technology streams etc.) for technical support and expertise in bioethics field such as but not limited to ethics, law, sociology and public health.

Age of the Host Institute should be at least 3 years or more.

Presence of supportive clinical trial infrastructure facility is a must.

It is desirous for the Host Institute to have Network of experts who can provide technical/business mentorship to fellows.

Plan to establish a permanent position in clinical research ethics in due course, subject to meeting statutory requirements.

The Host Institute should endorse a commitment of 40% of the time for tenured candidates of institute and 100% of the time for adhoc/temporary/contractual candidate towards the fellowship.

Host Institute to provide endorsement letter(s) to the Fellow Applicants.

Availability of IP, regulatory, business support to the fellows.
How to Apply
Go to BIRAC's website https://www.birac.nic.in
• Click on the Call for Proposal and then-current call tab in order to view the call detailed description.
• Click on the active call against Indo-US Clinical Research Ethics Fellowship.
• If you are already a registered user, then kindly enter your login credential at the below link in order to submit proposal: https://birac.nic.in/login.php
Deadline: 01st July 2022 till 29th August 2022 (05:30 pm)
For more information please check the Link
Latest Online Store
Latest Tenders And EOIs
Latest News
© Renalysis Consultants Pvt Ltd