Back to the Fellowship Listing
Post a Fellowship announcement
Advertise with us
Online store
Subscribe our Weekly Newsletter
More Fellowship
---------------------------------------------
Applications Invited for Intersex Asia Fellowship Program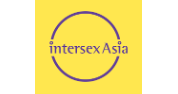 Organization: Intersex Asia
Apply By: 10 Oct 2020
About the Organization:
Intersex Asia is an autonomous regional network of intersex-led organizations and individuals from Asian countries that work to support, educate and advocate for the rights and lives of intersex individuals and raise awareness on human rights violations and discrimination faced by intersex communities. Intersex Asia's network is committed to working within Asian diversity to uphold non-discrimination, justice, and empowerment.
Intersex Fellowship Program
Growing the intersex rights movement in the Asian region is a strategic goal of Intersex Asia. In alignment with this goal, Intersex Asia is starting the fellowship program which aims at incubating new and young intersex activists and promoting leadership in the Asian intersex human rights movement. Intersex Asia firmly believes that intersex people must be considered as an important stakeholder while laws and policies are made by governments. At the moment, intersex people are invisiblised in the public discourse and hence, they are not given their due space.
Further, intersex people in the region themselves are not aware about their rights which disempowers them. The primary aim of the fellowship program is capacity-building of intersex people to enable them in participating, contributing and leading the national, regional, and global efforts to advocate for the rights of intersex people. It also aims to increase the visibility of intersex issues and build local intersex communities.
Responsibilities
Once selected, what will the IA Fellows do within the one-year program?
Fellows have to commit at least 20 hours every month during the program.

Fellows will disseminate information about intersex issues in the local language.

Fellows will record their personal story in English as well as their native language.

Fellows will be required to participate in the IA's translation project of UN Intersex Factsheet and IA's public statement.
In addition to the above, the Fellows will be encouraged to pitch their own ideas, devise their strategy. IA will assist the fellows in carrying out the proposed project during the fellowship.
Eligibility Criteria
You are eligible to apply for the fellowship if you:
Must be intersex person having citizen or resident status in an Asian country.

Are 18 years or above in age

Have completed school-level education

Possess a working knowledge of English for communication

Have stable internet access for online activities, meetings and training.

Able to use office applications, email and social media platforms.

Can commit 20 hours of monthly time so as to fulfill your responsibilities as an IA Fellow and also participate in the training programs.
Benefits
Leadership Development: All selected fellows will get to play a key role in increasing the awareness on intersex rights and act as stakeholders in the regional and national advocacy efforts towards securing the rights of intersex persons.

Learning: Fellows will get mentorship from leading Intersex activists through workshops and training programs that will be crucial in enhancing their skills in scripting their own narratives and building a stronger network to support the various causes in the intersex human rights movement.

Financial Support: Each fellow will receive a stipend of USD 200 per month.
Duration: The duration of the fellowship program is one-year starting from November 2020.
Please send your applications to coordinator@intersexasia.org by 10th October 2020. Queries about the Fellowship may be sent to coordinator@intersexasia.org.
For more information please check the Link
Latest Online Store
Latest Tenders And EOIs
Latest News
© Renalysis Consultants Pvt Ltd