Back to the Fellowship Listing
Post a Fellowship announcement
Advertise with us
Online store
Subscribe our Weekly Newsletter
More Fellowship
---------------------------------------------
Applications Invited for the Incubation Program 2020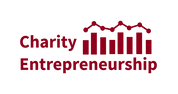 Organization: Charity Entrepreneurship
Apply By: 15 Apr 2020
About the Organization:
Charity Entrepreneurship is a research and training program that incubates multiple high-impact charities annually. Their mission is to cause more effective charities to exist in the world by connecting talented individuals with high-impact intervention opportunities.
2020 Incubation Program:
Their two-month, fully cost-covered boot camp will take you from a basic familiarity with starting charities to being fully prepared to create and operate an effective organization. Management, fundraising, impact analysis – everything you need to know will be taught by mentors who have experience establishing multiple EA charities.
What education do you need?
Credentials are significantly less important in entrepreneurship compared to other fields. In considering candidates for the program, they will not be given any weight except insofar as they are in a relevant field or are indicative of intelligence and diligence.
Furthermore, other methods of demonstrating similar qualities and knowledge will be given equal consideration. For example, if you show a history of learning things using your own initiative with no oversight, this is an excellent indicator of being a good fit for charity entrepreneurship, as that skill is absolutely necessary for the career.
In terms of skills or knowledge that you can acquire through formal education (or through self-directed learning or online courses), some that are generally useful: management, nonprofit management specifically, statistics, study design, monitoring and evaluation, ethics, accounting, writing for public audiences, and marketing.
What experience do you need?
Experience is helpful but not necessary. Many of the best-known charities in the Effective Altruism movement were started by people who had little or no experience in the field (e.g. Give Well, the Centre for Effective Altruism, the Against Malaria Foundation, etc.).

Relevant experience can certainly help, but working in large organizations will often only give you a limited range of experience since you will be working in a single department, whereas starting a charity requires you to do a broad range of activities.

Many skills also do not transfer; dealing with operations for a large existing charity in the UK is very different to registering an organization and setting up a structure from scratch in India.
How it works:
​1. Thoroughly Researched Ideas
Each year our research team spends thousands of hours researching potential charity ideas, building on large bodies of research by external organizations. Only the best interventions make it onto our list of top charity ideas.
2. Incubation Program
They choose participants who, in our view, have the greatest potential to start new, effective charities from our list. They then provide them with two months of intensive training.
3. Launch!
They give you seed funding, legal support, and connections to donors, mentors, and potential employees who all want to see you succeed. The rest is up to you!
What They Offer:
Funding, Legal Support, and Office Space:
Their seed funding will give you a strong start. New organizations will receive seed grants of up to $100,000 per co-founding team. They'll handle initial legal hurdles so that you have time to focus on what matters. You'll also be able to use our co-working space for one year, free of charge, to work on your new charity.
A Powerful Network:
Tap into Effective Altruism's powerful, worldwide network of mentors, funders, and skilled workers. They'll feature you in our networking events and connect you to the right people.
Ongoing Mentorship and Assistance:
You'll be trained directly by our team for two months, during which time we'll pay for your tuition, flights, meals, and housing. After you graduate, they continue to provide one-on-one mentorship weekly for up to 12 months after the charity's founding.
At The Program:
Master fundamental principles of managing high-impact organizations, including: ​
Measurement and Evaluation

Strategic ​Decision-Making

Basic Statistics​

Budgeting and Legalities

Task ​Management

Charity Registration

Organizational Prioritization

Forming a ​Board
Learn more relevant skills such as:
Hiring and firing

How to deal with conflict

Communication (written, in-person, persuasion, providing feedback)

Public relations and transparency

Public speaking, pitching ideas

Basics of self-care
You'll practice these skills in real-world partner projects. All information will also be presented in a handbook with ready-made templates.
Deadline: April 15, 2020
For more information please check the Link
Latest Online Store
Latest Tenders And EOIs
Latest News
© Renalysis Consultants Pvt Ltd