Back to the Fellowship Listing
Post a Fellowship announcement
Advertise with us
Online store
Subscribe our Weekly Newsletter
More Fellowship
---------------------------------------------
Applications invited for Social Empowerment Fellowship 2020-21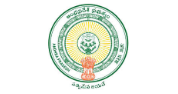 Organization: The Department of Social Welfare, Government of Andhra Pradesh (GoAP)
Apply By: 25 Sep 2020
Introduction:
The Department of Social Welfare, Government of Andhra Pradesh (GoAP) is dedicated to the development of the Scheduled Castes in Andhra Pradesh and is mandated to design & implement programs for their integrated development, with an intent to bridge gaps in various development indices between the SCs and the larger society. In this direction, the GoAP have brought in the Andhra Pradesh Scheduled Castes Sub-Plan and Tribal Sub-Plan (Planning, Allocation and Utilization of Financial Resources) Act, 2013, with the intent to determine, diagnose and remediate gaps in the development and welfare indicators of Scheduled Castes and Scheduled Tribes.
The core activities of the Department of Social welfare pertaining to the welfare and education of the Scheduled Castes are carried out by the Andhra Pradesh Social Welfare Residential Educational Institutions Society (APSWREIS), which manages 189 residential educational institutions across Andhra Pradesh to provide 360-degree support (health, boarding and lodging, rigorous academic programs) to about 1,08,000 students.
Design Of The Fellowship Programme:
The Government of Andhra Pradesh have embarked on an ambitious vision for all-round and sustainable socio-economic development of the state through various new schemes under the strategic intervention - 'Navaratnalu'. 'Imparting quality education to all' is a key pillar of 'Navaratnalu', underscoring the need for continuous improvement in various aspects governing the 'learning' in APSWREIS institutions.
In this context, the Social Empowerment Fellowship is designed to provide young professionals, a rich working exposure to policy design and program implementation, while synergizing their knowledge, skills and enthusiasm for improving the learning eco-system and ultimately the learning outcomes in APSWREIS institutions.
The rigorous, full-time Fellowship program is an opportunity for India's brightest and most promising youth, from the best universities and workplaces among the world, to work in tandem with the government and support the design & implementation of innovative and self-sustainable solutions in the field of school education. Fellows get exposed to the grassroot realities of India's Welfare and Education system and begin to cultivate the knowledge, skills, and mindsets necessary to attain positions of leadership in Education/Welfare Sectors. The Fellowship is not only an opportunity for professional advancement and contribution to the developmental outcomes of marginalized communities but also a good networking opportunity.
The Fellows are provided a (1) week hands-on induction program on a rotating basis with the key staff. A further (1) week field level immersion program is designed to expose Fellows to district and field level operations. The fellows are then placed for the remainder of their term in one of the specific verticals mentioned in this notification, where they will play an anchoring role in identifying gaps and in designing and implementing relevant, scalable programs. The specialized verticals where the fellows maybe placed will depend on requirement, aptitude and relevant qualification.
The Fellowship is modelled as a 2-year project in a complex, fast paced environment. It is envisaged that the successful fellow by the end of the fellowship term, will be placed in good stead to take up careers in Government, Non – Governmental Organizations, and the Private sector
Fellows who work in each of the specific verticals mentioned in this notification will be mentored by, and report to the Secretary, APSWREIS. All the Fellows will be appraised on their performance every (6) months. There is a probationary period of (3) months post which, subject to satisfactory performance, the Fellows are confirmed. The probationary period may be extended if necessary.
Fellows who showcase outstanding final outcomes maybe considered for appropriate longer-term engagements. However, successful completion of the Fellowship per se does not confer any right on any candidate for any engagement with the Government of Andhra Pradesh or its agencies
Details Of Verticals:
The specific vertical wise responsibilities are as stated below. 1. Career Counselling, Personality & Professional Development (1 Position)
a. Area of work: Career counselling, personality and professional development of students.
b. Intended Outcome: Improved interpersonal skills. Awareness about the different opportunities available across various fields and an established mechanism to guide the students.
c. Objectives:
i. Develop a rigorous career counselling program for 9th, 10th, 11th and 12th grade APSWREIS students
ii. Identify partners to assist with the development and delivery of personality & professional development programs for students
iii. Design and develop a landscape of post schooling opportunities and implement the same iv. Develop, implement and monitor social- emotional learning program
IT & ITeS (2 Positions)
a. Area of Work
i. Data Analytics
ii. Monitoring application software design and development and project management
b. Intended Outcomes
i. To effectively manage process reengineering and ensure effective IT Project Management
Objectives
i. Defining new data collection and analysis processes
ii. Project management for the rollout of data capturing and analysis modules for schools, hostels and administrative offices.
iii. Process design and project management for Core dashboard setup and monitoring
iv. Build internal IT systems, training and implementation for effective processes
Qualifications:
The Fellowship looks for passion and commitment of the candidate towards education and working with children. This is a critical competency that we will be looking for in a candidate applying to the Fellowship
Education Criteria & Experience:
1. Masters with minimum 2 years of work experience.
2. At least 60% marks in both Under Graduation and Post-Graduation.
3. An indicative list of specializations benchmarked to appropriate verticals include Education, Public Policy, Public Administration, Management, Social Work, Computer Science/Computer Applications etc. from highly reputed national and international institutions.
4. For some of the verticals the candidates possessing additional qualifications as detailed are preferred:
| | |
| --- | --- |
| Vertical | Qualification |
| IT & ITeS | Masters in computer science / Electronics/ Information Technology/ /Data Analytics/Data Science with adequate familiarity in developing IT Solutions; Expertise in Python/Django/rest framework along with minimum 2 years of experience in Data analytics / Atal innovation roles is preferable. |

However, applications from all specializations and all institutions listed or not listed here will be considered on individual merit. Maximum eligible age limit for the Fellowship is 35 years. If sufficient applications are not received, conditions may be relaxed.
Other Requirements:
1. Candidate must possess a consistent track record of academic & workplace excellence and have showcased his/her potential for leadership.
2. Excellent written and verbal communication skills.
3. Experience in data collection and synthesis of multiple data sources.
4. Excellent Project Management skills
5. Working knowledge of Microsoft Office applications or equivalent is required.
6. Experience in implementing & monitoring Government Schemes/Programs will be preferable
7. Possess skills of analysis, planning, detail-orientation and self-disciplined implementation. 8. Ability to multi-task and deliver results in challenging internal and external environment. 9. Effective inter-personal skills, pro-activeness and comfortable working in multicultural and multi locational environment.
10.With regard to the vertical wise responsibilities, please note that
a. Complex systems such as government schemes will require frequent tasks and goals that transcend stipulated verticals.
b. All responsibilities, intended outcomes, objectives and areas of work listed are indicative and listed in order to provide a high-level overview of likely work. Actual tasks assigned will be provided to candidates post their orientation.
c. Liaising with individual and institutional experts is an integral part of the Fellows' work
11.While undertaking the above responsibilities, the fellows are expected to broadly adopt the following approach, with necessary adjustments as deemed fit to aid the pursuit of outcomes:
a. Formulating a quantitative/qualitative way to assesses prescribed outcomes against each Vertical
b. Identifying the necessary baseline against the outcome indicators formulated
c. Understand the de jure (as prescribed) processes and the de facto (as practiced) processes adopted to achieve these outcomes
d. Compile the gaps and redundancies, if any, in the process or its implementation or both
e. Formulate necessary practical interventions leading the system to achieve the stated outcomes through a combination of the following, amongst other approaches:
i. Research on best practices
ii. Stakeholder consultation
iii. Involvement of Parents or Community members, as deemed fit
iv. Developing innovative practices
v. Identifying convergence models with other programs.
vi. Assessing incentives of the implementing personnel vis-à-vis the outcomes and proposing solutions to orient the personnel better towards achieving these incentives
vii. Leveraging competitive spirit amongst different institutions
f. Document "as-is" & develop optimized, sustainable, practical & implementable "to-be" models running on efficient IT platforms.
g. Collaborate & Coordinate with all internal/external stakeholders for collating, managing and disseminating relevant knowledge.
h. Prepare and put out reports on the policies and programs implemented.
i. Perform any special work or duty which may be entrusted to him/her by the Authority.
j. Fellows are required to travel extensively as part of their work and have to reside within the field units (including schools, hostels etc.) during their field visits. It may be noted that the responsibility of the fellows is not limited to mere designing action plans, but they should also take responsibility of implementing and monitoring the same.
12. Stay in Headquarters location and ability & willingness to travel extensively, staying in and dining in the school premises is mandatory.
13.Willingness and ability to learn quickly.
14.Candidate is expected to work in collaborations with various stakeholders including co-fellows as the candidate is expected to be very good team player.
Duration Of Engagement: 2 years with half-yearly performance reviews.
Primary Location: Headquarters of APSWREIS, Andhra Pradesh
Stipend (Per Candidate):
• Year 1 stipend (Per Month) – Rs. 85,000/-. The stipend shall be modulated based on the candidate's educational background and relevant work experience.
• Maximum of 20% annual increment on above total for year 2 of fellowship, based on performance.
• Health Insurance Coverage (including COVID-19 insurance cover) may be provided to the desired candidate(s).
Selection Process And Timelines:
Stage 1: Completion of online application (Includes 4 essays and submission of CV using the below link: https://jnanabhumi.ap.gov.in/FellowshipRegistration2.edu
Stage 2: Screening of submitted application (including essays) & shortlisting
Stage 3: Following a review of the CV, the shortlisted candidate will be invited to the Panel interview
Stage 4: Results announcement
Stage 5: Verification of original documents and on-boarding.
For regular updates, please visit our website: https://jnanabhumi.ap.gov.in/FellowshipRegistration2.edu and http://www.apswreis.info/index.html
For any queries write to empowerment.fellows@gmail.com
Latest Online Store
Latest Tenders And EOIs
Latest News
© Renalysis Consultants Pvt Ltd