Back to the Event Listing
Post an Event announcement
Advertise with us
Online store
Subscribe our Weekly Newsletter
More Events
---------------------------------------------
Applications Invited for AFN Eco-Hero Awards 2021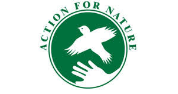 Organization: Action For Nature (AFN)
Event Duration: 20 Nov. 2020 - 28 Feb. 2021
Apply By: 28 Feb 2021
About the Organization:
Action For Nature, Inc. is an international 501(c)(3) non-profit organization based in San Francisco, California. They encourage young people to take personal action to better their environments and to foster love and respect for nature. Their mission is to encourage young people to take personal action to nurture and protect a healthy environment on which all life depends
Eco-Hero Awards 2021
Action For Nature (AFN), a non-profit organization, created the International Young Eco-Hero Awards to recognize and reward the successful individual environmental initiatives of young people ages 8 to 16. AFN encourages young people around the world to carry out individual environmental action projects. We believe that young people can have a positive impact on the environment and are vital in changing the way we live on our planet.
Prizes
Winners will receive:
Public Recognition and Media Press Release

Cash Prize Up To $500

Certificate of Achievement for Outstanding Efforts to Help Protect and Preserve the Environment

Exclusive Access to Eco-Hero Alumni Facebook Group
Just as importantly, winners will serve as role models for other young people by demonstrating that each individual can make a difference.
Project Requirements
The project concerns environmental health, advocacy, research or protection of the natural world.

The project is action-based and self-initiated, and not one assigned by a teacher or other adult.

The project is close to completion or was completed within the last year.

Applicants must be between the ages of 8 and 16 on February 28th in the year of application.

Science Fair and Scouting Badge projects will only be considered if they include environmental action, educational outreach to others or extended studies beyond the Science Fair and Scouting Badges.

They do not accept (a) projects related to domestic or confined animals, (b) compositions or reports.

Previous winners, immediate relatives of AFN board members, active reading panel members, or judges, may not apply.

Only applications in English are accepted.
Judging Criteria:
Preference is given to projects of 2+ years and/or ongoing projects.
The applications will be judged according to several criteria, including but not limited to:
originality

difficulty

organization

length of time devoted to the project

influencing/educating others

use of outside resources (e.g. library, experts, media, community leaders)

degree of success in reaching goals

the impact on the environment
Deadline: February 28th, 2021
For more information please check the Link
Latest Online Store
Latest Tenders And EOIs
Latest News
© Renalysis Consultants Pvt Ltd