Back to the Event Listing
Post an Event announcement
Advertise with us
Online store
Subscribe our Weekly Newsletter
More Events
---------------------------------------------
Applications Invited for Asia Environmental Enforcement Awards 2020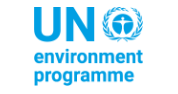 Organization: UN Environment Programme (UNEP)
Event Duration: 01 Nov. 2020 - 15 Nov. 2020
Apply By: 31 Jul 2020
About the Organization:
UN Environment Programme (UNEP) is the leading global voice on the environment. They provide leadership and encourages partnership in caring for the environment by inspiring, informing and enabling nations and peoples to improve their quality of life without compromising that of future generations.
2020 Asia Environmental Enforcement Awards
The Asia Environmental Enforcement Awards publicly recognize and celebrate excellence in enforcement by government officials and institutions or teams combating transboundary environmental crime. The Awards are given to individuals and/or government organizations/teams that demonstrate excellence and outstanding leadership in enforcement of national laws to combat transboundary environmental crime. The thematic scope of the Awards covers any transboundary environmental crimes, such as illegal trade in wildlife, illegal trade in chemicals or waste, including plastic, all of which become increasingly significant in the COVID19 response and recovery era.
2020 is the fifth time the Awards will be given, and this year's Awards will be given to recipients who demonstrate excellence and leadership in one or more of the following categories:
collaboration

impact

innovation

integrity

gender leadership
2020 Awards theme: fighting transboundary environmental crime
Transboundary environmental crime presents a serious threat in the region. Illegal trade in wildlife undermines conservation efforts, harms economies, devastates livelihoods, and compromises ecosystems on which humans depend. It also takes place on the routes between Africa and Asia at significant scale. The Asia region is as well one of the main destinations for illegally traded chemicals and waste. Millions of tonnes of hazardous waste and harmful chemicals are transported to and within Asia, having disastrous effects on human health and the environment. Governmental authorities working on environmental enforcement issues are on the front-line of efforts to combat transboundary environmental crime. The 2020 Awards will recognize and celebrate their critical role in doing so.
Eligibility:
Any government official and/or government institution or team working on fighting transboundary environmental crime in Asia or on fostering Africa-Asia cooperation in the area of illegal trade in wildlife for that category, is eligible to be nominated. Relevant agencies and individuals may include, for example: customs, police, wildlife and forestry authorities, environmental agencies, multi-agency taskforces, specialized agencies, judges and/or public prosecutors.

Teams within government institutions (e.g. units, branches, divisions etc.) are also eligible.

Individuals or entities that are not formally affiliated with a Government institution – e.g. nongovernmental organizations, volunteering associations, private sector companies, international organizations, etc. – are NOT eligible.
Deadline: 31 July 2020
For more information please check the Link
Latest Online Store
Latest Tenders And EOIs
Latest News
© Renalysis Consultants Pvt Ltd