Back to the Event Listing
Post an Event announcement
Advertise with us
Online store
Subscribe our Weekly Newsletter
More Events
---------------------------------------------
Applications Invited for Inclusive Response During Emergencies in India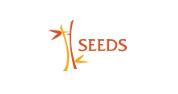 Organization: SEEDS
Event Duration: 18 Jul. 2022 - 22 Jul. 2022
Apply By: 30 Jun 2022
About the Organization
SEEDS partners with the vulnerable communities to build their resilience to disasters and climate change impacts. We use innovative approaches and technologies that work for these communities.
Asia-Pacific region overall is the most disaster-prone and climate vulnerable continent in the world. India, in particular, is highly vulnerable to a range of natural hazards such as earthquakes, landslides; weather-related disasters – floods, cyclones, droughts and forest fires, which have now – exacerbated due to impacts of climate change. Asian countries are also facing a range of slow-onset climate impacts, including sea-level rise, ocean acidification, loss of biodiversity and increasing pace of desertification.
About the Event
The India Humanitarian Hub Innovation Initiative invites applications from organisations that are creatively working to make disaster response more inclusive. The aim of the initiative is to use local innovations and knowledge to drive humanitarian sector in India to a new level. Under the current call, we are seeking to support innovations that address the gaps in fostering an inclusive response.
Innovation is about more than new technology. While technology often drives innovation, we believe that innovation is a process of defining problems, adapting, and developing new context-based solutions, and taking them to scale. Good innovation has clear problem definition at its heart and requires us to reassess our basic assumptions, and commit to collaboration, learning and the generation of evidence. Innovative ideas come in all shapes and sizes, but we are primarily focused on the development of new products, services, and processes with the potential to improve the efficiency and effectiveness of disaster prevention, preparedness, and response.
We also lay strong emphasis on the involvement of the at risk population in the design, development and delivery stages, thus catering to a more informed and inclusive decision making.
4 – 6 teams will be provided a maximum of GBP 15,000 each as financial award.

Mentoring and hands-on support as per need.

Opportunity to network with stakeholders including non-profits, researchers, media, private and government agencies.

Visibility on various platforms to attract attention and future mileage.
Eligibility
Teams who continuously question how to centre inclusion when responding in environments of scarce resources and acute needs.

Ideally a multi-disciplinary consortium of people or organisations having complementary skillsets – entrepreneurial spirit, robustness in research and community-first approach. (Wherever needed, we will help bring in the missing skillsets from the networks of the India Humanitarian Hub)

Diversity in teams. We encourage composition of team members from marginalised castes (SC/ST/OBC), genders, sexuality, religions, and abilities. We also strongly encourage partnering with grassroots innovators.

Ideas that have been formulated and tested on the ground. It is alright if these ideas haven't been very successful so far! We value the drive and intent to make progress, despite hiccups.

Clearly defined social impact and sustainability of the solutions.
How to Apply
Call launch: 7 June 2022
Application Deadline: 30 June 2022 by 6:00 p.m IST.
Shortlisting of Applications: 12 July
Final round of Interactions: 18 – 22 July
Final innovators will be announced shortly after that!
For more information please check the Link
Latest Online Store
Latest Tenders And EOIs
Latest News
© Renalysis Consultants Pvt Ltd