Back to the Event Listing
Post an Event announcement
Advertise with us
Online store
Subscribe our Weekly Newsletter
More Events
---------------------------------------------
Applications Invited for MassChallenge Sustainable Food Solutions Challenge 2023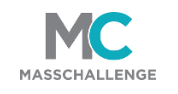 Organization: MassChallenge
Event Duration: 23 May. 2023 - 23 May. 2023
Apply By: 06 Jan 2023
About the Organization
MassChallenge is a non-profit organization dedicated to supporting innovation and entrepreneurship through collaboration and development. We have more than a decade of experience accelerating startups, industry, and innovation ecosystems. We work across sectors to drive a stronger future through collaborative innovation.
About the Challenge
Food production for humans & animals, and the associated value chain, accounts for c. 25-30% of total Greenhouse Gas emissions; and according to the IPCC, observed climate change is already affecting food security through increasing temperatures, changing rain patterns, and a greater frequency of some extreme events.
Combining supply-side actions such as efficient production, transport, and processing with demand-side interventions such as modification of food choices, and reduction of food loss and waste, can reduce Green House Gas emissions, and help feed the planet's projected 9.8 billion population in 2050.
MassChallenge believes startups and corporations can help this effort. Startups can play a unique role in bringing new disruptive ideas to the table. Corporations can play a critical role in scaling these ideas and bringing benefits to society quickly.
In 2020 a group of leading global food manufacturers and producers partnered with MassChallenge to find and collaborate with startups so that together, they could help feed the planet sustainably. Over 1,200 startups have applied to the challenge, 175 being connected to our partners. Of these, over half were involved in follow-up with our partners - check the success stories segment.
In 2023 we will open up the Challenge again; our partners: Bühler Group, Givaudan, Nestlé, DSM, Louis Dreyfus Company, and Südzucker, are looking for startups or scaleups, with proven solutions or technologies in the areas of Sustainable Food & Feed Solutions, Sustainable Supply Chain & Manufacturing, Sustainable Packaging, and Agri Tech.
Benefits for the Selected Startups
Startups and Corporate Partners engage together to drive change toward a sustainable world and lead global impact. This Challenge allows them to work together, create a joint pitch, and scale up innovative solutions, faster than they could alone.
All startups participating in the Challenge will get:
A direct pathway to multi-national corporations

The ability to scale your technology with them

Publicity and more connections
Eligibility
We are looking for startups and scaleups that:
Have a product or idea at the prototype stage or with a working proof of concept backed by data (ie Technical Readiness Level 5, where the technology has been validated in a relevant environment).

Are a strategic fit with our partners. In the application form, startups can note which specific partner(s) are a strategic fit for their solution. When discussing with a partner what's important is an openness to collaborate and scale your idea.

Are from seed to series C+. What's important is that your product is at least at the prototype stage or with a working proof of concept backed by data. You may already have some sales & traction. This enables us to validate that there is a need for your product and that you're ready to work with our corporate partners. The next step is to work with the corporate partner to scale your technology.

Have Impactful, Viable, and Scalable ideas:

Impactful: to massively benefit society by extracting value whilst reducing the CO2 footprint & emissions of the entire food value chain;

Viable: be able to demonstrate traction amongst consumers; manufacturers, and their supply base (including farmers);

Scalable: be able to scale at agricultural, manufacture, distribution, or disposal stage of food production.

Are from any geography. However, note that our partner corporations are headquartered in Europe, so physical collaboration would be mostly in Europe. Startups should ensure they are able to travel to Europe for discussions. The selection process will be carried out online.
How to Apply
Submit your application before January 6th!
For more information please check the Link
Latest Online Store
Latest Tenders And EOIs
Latest News
© Renalysis Consultants Pvt Ltd