Back to the Event Listing
Post an Event announcement
Advertise with us
Online store
Subscribe our Weekly Newsletter
More Events
---------------------------------------------
Applications Invited for Orano Med International Startup Call: Accelerating development of targeted cancer treatments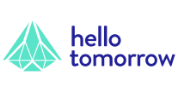 Organization: Hello Tomorrow
Event Duration: 09 Mar. 2023 - 10 Mar. 2023
Apply By: 06 Dec 2022
About the Organization
Hello Tomorrow was created in 2011 by a group of individuals convinced that science has the potential to change the world for the better, but that the traditional model of technology transfer to bring solutions from lab to market – and from idea to impact – could not rise to this challenge.
About the Event
Recent progress in artificial intelligence has allowed the development of tools that predict the 3D conformation of molecules. The affinity between the targeting molecule and the tumor target is an essential criterion of efficacy, which depends to a large extent on the 3D configuration of both of the molecules.
Today, Orano Med develops internal vectorized radiotherapy treatments, but affinity tests are currently performed in vitro and then in vivo, which is very time-consuming and expensive.
To fight cancers that have reached a therapeutic dead-end. Orano Med seeks to accelerate the development of new treatments by identifying solutions to test in silico the affinity between tumor targets and targeting molecules in order to pre-select them for in vivo testing.
Orano Med is calling on entrepreneurs, startup businesses as well as research and innovation centres that can help to quicken the research.
Benefit from
Applicants selected will have the opportunity to have access to:
Real data: Test your solution and validate it on real in vivo data

Experts & Network: Connect and get visibility with biotech experts (board members) & Orano Med's ecosystem

Global Summit access: Best startups will be offered a Hello Tomorrow Global Summit pass with travel expenses covered by Orano (In accordance with Orano's travel policy).

Partnership: If testing your solution on real data is a success, opportunity to develop a co-financed POC with Orano Med's team.
Eligibility
Applications from startups, SMEs, university projects and innovation centres are accepted

At least TRL 3-4 (Experimental Proof-of-Concept, you will need to be able to test data)
How to Apply
December 6th: Applications closed
For more information please check the Link
Latest Online Store
Latest Tenders And EOIs
Latest News
© Renalysis Consultants Pvt Ltd