Back to the Event Listing
Post an Event announcement
Advertise with us
Online store
Subscribe our Weekly Newsletter
More Events
---------------------------------------------
Applications Invited for Sardar Patel National Unity Award 2022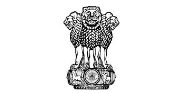 Organization: Ministry of Home Affairs - Govt. of India
Event Duration: 31 Oct. 2022 - 31 Oct. 2022
Apply By: 31 Jul 2022
About the Organization:
The Ministry of Home Affairs (MHA) discharges multifarious responsibilities, the important among them being - internal security, border management, Centre-State relations, administration of Union Territories, management of Central Armed Police Forces, disaster management, etc. In pursuance of obligations, the Ministry of Home Affairs continuously monitors the internal security situation, issues appropriate advisories, shares intelligence inputs, extends manpower and financial support, guidance and expertise to the State Governments for maintenance of security, peace and harmony without encroaching upon the constitutional rights of the States.
Sardar Patel National Unity Award 2022
The objective of the Award is to recognize the notable and inspiring contributions made by the citizens/ institutions/ organizations of India to promote the cause of national unity and integrity and to reinforce the value of a strong and united India.
Eligibility:
Any citizen of India without distinction of religion, race, caste, gender, place of birth, age or occupation and any institution/organization shall be eligible for the Award. Only individuals/institutions/organizations would be eligible to apply for this Award.

The candidate for the Award should have made outstanding efforts and notable contribution to promote and further the cause of national unity and integrity in a manner that may serve as an inspiration to others, and reinforce the value of a strong and united India.
Who can nominate?
Any Indian national or institution or organization based in India can nominate an individual or institution or organization for consideration for this Award.

Individuals can also nominate themselves.

The recommendations for the award may also be invited from the State Governments/UT Administrations and Ministries/Departments of the Government of India who shall send their recommendations online.
Selection Process:
A Screening Committee will be constituted in the Ministry of Home Affairs under the chairmanship of Special Secretary/Additional Secretary, with two Joint Secretaries as Members.

The Screening Committee shall process the applications for eligibility and completeness and prepare a brief of profile on each nomination. It may also verify the authencity of work claimed to have been done by the candidates. The Committee shall also identify or search for other deserving candidates for the award.

The Screening Committee shall place the applications, processed above, before the Award Committee.

Candidates selected for the Award would be subjected to verification by the investigating agenciues of the Givernment with a view to ensuring that their character/ antecedents are above board.
Ceremony Details:
The Award shall be conferred by the President by a Sanad under his hand and seal and presented by him in a presentation ceremony along with the Padma Awards presentation ceremony which may be held in Rashtrapati Bhawan.

A commemorative brochure, containing the photograph and quotations of Sardar Patel on unity of India, citation and photograph of Award winner, will also be released on the day of the presentation ceremony.
For more information please check the Link
Latest Online Store
Latest Tenders And EOIs
Latest News
© Renalysis Consultants Pvt Ltd