Back to the Event Listing
Post an Event announcement
Advertise with us
Online store
Subscribe our Weekly Newsletter
More Events
---------------------------------------------
Applications Invited for UNESCO Global Network of Learning Cities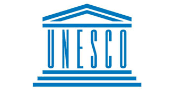 Organization: UNESCO
Event Duration: 14 Sep. 2021 - 01 Nov. 2021
Apply By: 01 Nov 2021
About the Organization
UNESCO is the United Nations Educational, Scientific and Cultural Organization. It seeks to build peace through international cooperation in Education, the Sciences and Culture. UNESCO's programmes contribute to the achievement of the Sustainable Development Goals defined in Agenda 2030, adopted by the UN General Assembly in 2015.
About the Event
The UNESCO GNLC is an international policy-oriented network providing inspiration, know-how and best practice. Members benefit from the sharing of lifelong learning policies and practices, the production and exchange of knowledge on key challenges and solutions, capacity-building and training initiatives, and participation in global events such as the International Conference on Learning Cities.
The 229 members of the network work in clusters on key issues such as education for sustainable development, equity and inclusion, and health and well-being. During the COVID-19 pandemic, UNESCO learning cities have closely worked together to share good practice, strategies and activities to minimise the disruption to learning caused by the pandemic and the resulting lockdown'.
Becoming a learning city
A learning city:
effectively mobilizes resources in every sector to promote inclusive learning, from basic to higher education;

revitalizes learning in families and communities;

facilitates learning for and in the workplace;

extends the use of modern learning technologies;

enhances quality and excellence in learning;

fosters a culture of learning throughout life.
UNESCO learning cities enhance individual empowerment and social inclusion, economic development and cultural prosperity as well as sustainable development. They promote literacy and education for global citizenship, entrepreneurship, health and well-being.
How to apply?
Your city government can apply by following these steps:
Step 1: Consult the UNESCO GNLC membership concept note and share it with relevant stakeholders in your city.
Step 2: Commit to implementing the Guiding Documents of the UNESCO Global Network of Learning Cities.
Step 3: Complete the membership application form and seek formal endorsement by the mayor of your city. Applications will be accepted from 1 September to 1 November 2021.
Step 4: Email the application form to your National Commission for UNESCO for endorsement, copying in the UNESCO GNLC coordination team (learningcities@unesco.org).
The National Commission for UNESCO has one month to take a decision and will forward the application to the GNLC coordination team and send a copy to you by 30 November 2021 at the latest.
Submit your application by 1 November 2021
For more information please check the Link
Latest Online Store
Latest Tenders And EOIs
Latest News
© Renalysis Consultants Pvt Ltd