Back to the Event Listing
Post an Event announcement
Advertise with us
Online store
Subscribe our Weekly Newsletter
More Events
---------------------------------------------
Applications Invited for World Habitat Awards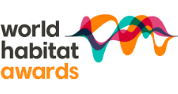 Organization: World Habitat
Event Duration: 01 Oct. 2022 - 31 Oct. 2022
Apply By: 14 Mar 2022
About the Organization
World Habitat is an international not-for-profit organisation/foundation established in the United Kingdom. We are an independent charity working internationally to help bring the best housing to the people who need it the most.
Billions of people lack a safe home due to conflict, natural and preventable disasters, and a disregard for the right of housing for all. We look for, award and share ground-breaking and innovative ideas and solutions to these problems. We want to make housing, not an investment, or a dream, but a basic right for everyone.
About the Event
The Awards were established in 1985 for the identification and the promotion of good habitat practices. They were initiated in 1987 as World Habitat contribution to the United Nations International Year of Shelter for the Homeless. The concept of identification of good practice was virtually unknown in 1985 and the Awards were supposed to run over three years only. However, the response was so positive that World Habitat decided to keep the competition running. After 30 years, the World Habitat Awards are going from strength to strength.
Over the years, a large range of excellent habitat projects were identified in the countries of the global North and the global South. These projects of different sizes and shapes tackle a wide range of housing issues. From the very beginning, the focus has been not only on the identification of good housing practices but also in the sharing of knowledge and experience to others who can transfer them in their own situations. The first international peer exchange to a World Habitat Award project winner was in 1987 and the exchanges have continued ever since.
Our World Habitat Awards recognise and highlight innovative, outstanding and sometimes revolutionary housing ideas, projects and programmes from across the world.
More than 360 outstanding World Habitat Awards projects have been recognised over the years, demonstrating substantial, lasting improvements in living conditions.
Each year two winners receive £10,000 each and a trophy, presented at a global UN-Habitat event.
How to Enter
Entries to the Awards are encouraged from housing projects and programmes that:
demonstrate practical, innovative and sustainable solutions to current housing challenges;

can be transferred or adapted in other countries across the world;

are already being implemented or are completed i.e. not at design stage or in the very early stages of development; and

view the term habitat from a broad perspective and bring a range of other benefits. We particularly encourage entries from projects and programmes that are addressing the climate emergency. Other benefits of interest to us include: income generation; social inclusion; community and individual empowerment; health benefits; capacity building and or education.
All entries are subject to a thorough assessment process and around 10 projects are evaluated by an independent advisory group of housing experts.
Evaluation visits are made to four projects before recommendations are presented to a panel of external judges, including the Executive Director of the United Nations Human Settlements Programme (UN-HABITAT).
Deadline
14 March 2022.
For more information please check the Link
Latest Online Store
Latest Tenders And EOIs
Latest News
© Renalysis Consultants Pvt Ltd