Back to the Event Listing
Post an Event announcement
Advertise with us
Online store
Subscribe our Weekly Newsletter
More Events
---------------------------------------------
Applications invited for Bridgestone Mobility Social Impact Awards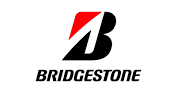 Organization: Bridgestone
Event Duration: 15 Sep. 2021 - 25 Oct. 2021
Apply By: 25 Oct 2021
Bridgestone invites not-for-profit organizations to apply for the Mobility Social Impact Awards. The awards aim to support and encourage social development initiatives using mobility as a solution, wherein increased or alternative mobility has addressed a social issue or has positively impacted the society, thus contributing to sustainable improvements in social or environmental outcomes for the society at large
What Are Bridgestone Mobility Social Impact Awards?
The Bridgestone Mobility Social Impact Awards are created to identify, recognize, and promote sustainable mobility innovations through advanced technologies and solutions in the field of social advancement. The awards will be presented annually and are designed to encourage Bridgestone's core philosophy of 'Our Way to Serve'.
These awards will serve 3 purposes:
Recognizing and promoting best practices of innovation and use of mobility solutions as a tool for social advancement

Increasing engagement with stakeholders and key players in the mobility space

Identifying and appreciating solutions and initiatives towards contributing to Sustainable Development Goals 10 and 11 - 'Reduce inequality within and among countries' and 'Make cities and human settlements inclusive, safe, resilient and sustainable' respectively.
Who Can Apply?
The Bridgestone Mobility Social Impact Awards applications will be open to:
NGOs

Social Enterprises and Social Start-ups
What Are The Focus Areas?
Accessible Mobility: Mobility solutions for better access to healthcare & nutrition, livelihoods, education and social inclusion.
Safe Mobility: Mobility solutions to improve safety and inclusion and thereby bridging the gender gap, and contributing to disaster mitigation and road safety.
Smart Mobility: Mobility solutions resulting in positive social impact, eliminating poverty, biodiversity conservation and rural development.
What's The Award?
The winner and runners-up will receive a citation and a trophy/plaque

All finalists will receive a certificate of appreciation

The winning initiatives will be considered for a cash award (12 lakhs, 10 lakhs, and 8 lakhs) for some up-gradation of the initiative submitted. They will need to submit a proposal to qualify. This will be totally based on the merit of the proposed plan of action.
Write to mobilityaward@bridgestone.co.in for more details
To download the full brochure, click here
To download the application form, click here
To download the corringendum, click here
Latest Online Store
Latest Tenders And EOIs
Latest News
© Renalysis Consultants Pvt Ltd