Community engagement & Collaboration must to tackle malnutrition: Experts
By Simulations
September 2, 2020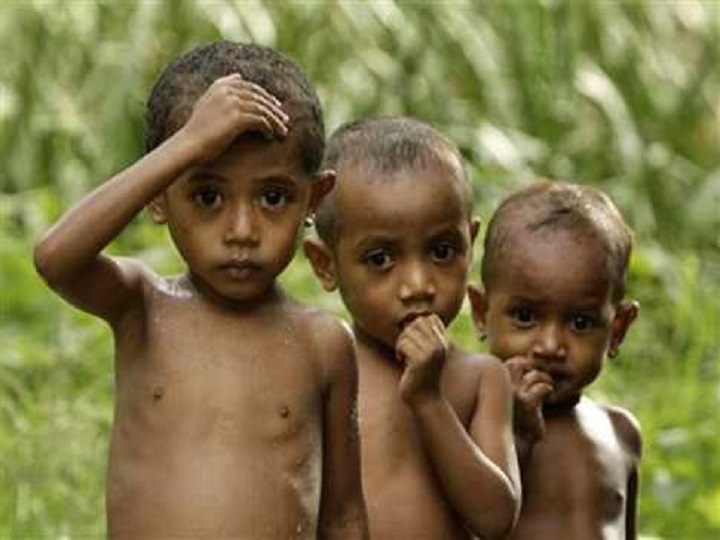 Malnutrition among children is a huge challenge, and enhancing community engagement & collaboration is a must to help tackle it, health and nutrition experts at an online panel discussion said on Tuesday.
The online panel discussion on the theme 'कुपोषण से सुपोषण की ओर - Meeting the challenges of mitigating malnutrition' was organized by FMCG major Adani Wilmar to mark the commencement of PoshanMaah (Nutrition Month). Adani Wilmar has been running a Fortune SuPoshan project for over four years to improve the nutritional status of children of up to six years, adolescent girls, pregnant women, and lactating mothers
Speaking at the discussion, Dr.Meeta Mathur, Senior technical advisor at Coalition for Food and Nutrition Security (CFNS), New Delhi said "Community engagement is an important aspect, but it becomes superficial in absence of continuous engagement. We have to relook at how we can engage with the community differently. We need to engage religious leaders, faith healers, mothers-in-law, teachers, etc. in addressing the challenges. We must also look to involve women's collectives, self-help groups, mother support groups, etc. The community engagement has to be more powerful and more meaningful."
In her address, Ms. Urvashi Prasad, Public Policy Specialist at NITI Aayog, said that communities need to be engaged with a rights-based approach to health.
"The Poshan Abhiyan, launched by the Central government in 2018, was with the aim of converging multiple programs and schemes of various departments and ministries, under a single umbrella scheme, and to bring all stakeholders to work together." she said.
Adani Wilmar launched the Fortune SuPoshan project in 2016. The project, being implemented by Adani Foundation, the CSR arm of Adani Group, aims to curb malnutrition and anaemia.
"In just over four years, the Fortune SuPoshan project has spread its wing across 23 locations in 11 states, covering 1,300 villages and 100 slums. We have been able to move more than 22,000 children from a malnourished condition to a healthy condition. We have improved the lives of 1 lakh adolescent girls, and over two lakh women of reproductive age. But still we have a long way to go." said Ajay Motwani, Head, Marketing, Adani Wilmar.
In her address, Dr.RupalDalal, Director of Health & Nutrition at ShrimatiMalatiDahanukar Trust said that malnutrition also affects aging and appearance, growth, development, immune system, energy, when the children grow up.
"Thirty-eight percent of children are stunted due to lack of adequate growth nutrients. However, malnutrition des not only mean starving children but also not having proper nutrition. Twenty-two percent of the richest and 30% of the middle-class children is malnourished," she said.
Dr. Kavita Sharma, Nutrition wing in-charge at UNICEF, Gujarat, spoke about the importance of nutrition in the first 1,000 days.
"The foundation for optimum health during the lifetime is laid during the first 1,000 days, which includes the duration of pregnancy and the first two years of birth. This period is also crucial for the development of brain," she said stressing on the importance of nutrition of pregnant women and infants.
Mr. Satendra Aggarwal, Business Head, Foods, FMCG & Marketing, Adani Wilmar Limited in his concluding remarks said – "Through Fortification of our refined edible oils with Vitamin A & D, we attempt to provide wholesome nutrition to the nation."
About Adani Wilmar Limited: Adani Wilmar Limited (AWL) is a joint venture incorporated in January 1999 between Adani Group- the leaders in private infrastructure and Wilmar International Limited - Singapore, Asia's leading Agri business group. It is one of the fastest growing food FMCG companies in India. The Company has the largest range of edible oils spanning across the categories of Soya, Sun, Mustard, Rice bran, Groundnut, Cottonseed and the revolutionary Vivo oil. The company has extended its basket of offering with the introduction of soap – Alife. Besides oil, AWL has also forayed into packed Basmati Rice, Pulses, Soya Chunks, Besan, Wheat Flour and recently launched superfood Khichdi. The product portfolio of Adani Wilmar spans under various brands along with their flagship brand – Fortune. Adani Wilmar Limited also caters to institutional demand through its industry essential range which includes bulk packs of consumer essentials as well as Lauric & Bakery fats, Castor Oil derivatives, Oleo chemicals and Soya value added products.
For more information, please contact: Priya Agarwal – 90999 87671
Tags
© Renalysis Consultants Pvt Ltd