Godrej Consumer Products in collaboration with Pondicherry Municipality, Swachatha Corporation and Recity Network launches project 'KEEP Namma Pondy Clean'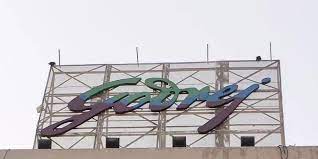 ith Pondicherry Municipality, Swachatha Corporation and Recity Network announced the launch of Project KEEP in Pondicherry. The launch saw the release of a Film on KEEP's vision for Pondicherry (Film link) KEEP project aims to make Pondicherry one of the cleanest coastal cities in India by scientifically managing 140 tonnes per day of waste generated, professionalising 405 waste workers and establishing a circular economy by 2023.
A CSR initiative of Godrej Consumer Products, the project's flagship programme KEEP Namma Pondy Clean, initiated in July 2020, has completed its pilot phase in Vambakeerapalayam of Pondicherry and is all set for a scale-up of the project throughout the city. The project will ensure the safe disposal of the waste littered in the city. It has initiated the construction of the first among three state-of-the-art 'Sanitation parks' that will be built for the same. The facility, in the pilot ward of Vambakeerapalayam, will be functional in July and will ensure scientific disposal and recycling of 4 tons of dry waste daily.
The flagship awareness campaign, KEEP Namma Pondy Clean has the local Tamil flavour, which means "KEEP Our Pondicherry Clean" to connect the city residents to the vision of the campaign, and build their capacities for 'Source segregation' and 'No littering' in the area. In the pilot area, the team has conducted 4 clean up drives and 1 eco-drive to promote no-littering behaviour in the city. It has also the capacity to build around 1380 property units to segregate their household waste into dry, wet, hazardous and domestic biomedical waste. Further, the team has deployed a unique waste intelligence technology, that supports the Municipal Corporation, in the end, to end monitoring of waste management activities in the city and solve problems in real-time.
While congratulating the Project KEEP on the successful completion of the pilot, Dr Thulasiraman, MHO, Pondicherry Municipality, said, "The project KEEP has done commendable work in enabling the residents in the pilot ward of Vambakeerapalayam ward to take up segregation of waste and aligning them with project vision "Namma Pondy Clean. Several initiatives like technology training, pandemic specific safety training and medical health camps have been taken towards skill development and better the living conditions of waste workers. I look forward to the expansion of the project into other areas of Pondicherry City"
Commenting on the initiative, Sunil Kataria, CEO - India and SAARC, Godrej Consumer Products Limited (GCPL) said, "We're a purpose-driven FMCG company and are committed to creating a more inclusive, equitable and greener planet. We're working towards solving the problem of waste management in India. Our India manufacturing is already zero waste and we're now working with several municipalities across India to drive solid waste management. Through our partnership with Pondicherry Municipality, Recity Network and Swachatha Corporation, we are driving maximum value out of waste produced in the city, and improving livelihood opportunities for the waste workers. This people-public-private collaboration can establish Pondicherry as a model for eco-sensitive coastal cities to follow.''
Sharing his views on the initiative, Mr Anoop Dukka, General Manager, Swachatha Corporation, Pondicherry said, "We are pleased to be associated with Project KEEP. The unique technology of Recity Network has helped us ensure 100% collection of segregated waste, and also measure the performance of our workers, whereby enabling us to recognize and incentivize their contribution in the future"
Speaking on the occasion, Mr Suraj Nandakumar, Co-founder, Recity Network, further said, "We really applaud the initiatives taken by Godrej – building Sanitation Park and enabling waste management technology that ensures end-to-end waste traceability in Pondicherry. We are delighted to be a part of this visionary project that is going to become a catalyst of change in times to come."
Further, add to this, Mr Nandakumar, Community Lead, Project KEEP, Pondicherry said, "I am extremely grateful for all our partners - Godrej, Swachatha Corporation and Pondicherry Municipality whose support has made the pilot successful. I am confident, with their continuous support, we will be able to replicate the similar success going forward and make our vision of transforming Pondicherry into one of the cleanest cities in India a reality."
About KEEP
'Keep' is an initiative supported by Godrej Consumer Products and implemented by Recity Network to develop inclusive, contextualized, and resilient models for solid waste management in Pondicherry, and making it one of the cleanest coastal cities in the country. The project is committed to diverting 170 MT of waste that makes its way to the landfill every day, and professionalise more than 400 waste workers working in the city.
The awareness campaign, 'Keep – Namma Pondy Clean' has been established to raise a call-to-action for transforming Pondicherry city into one of the Cleanest Coastal cities in India. The goal shall be achieved by engaging all stakeholders including citizen groups, waste workers, tourists, and influencers through awareness generation for source segregation and No littering of waste, as well as by creating mechanisms for its scientific processing.
For more updates on KEEP and its campaign towards making Pondicherry one of the cleanest coastal cities in India, follow on:
Insta: https://www.instagram.com/KEEPforcities/
Twitter: https://twitter.com/KEEPforcities
Facebook: https://www.facebook.com/KEEPforcities
About Godrej Consumer Products Limited
Godrej Consumer Products Limited Godrej Consumer Products is a leading emerging markets company. As part of the over 123-year young Godrej Group, we are fortunate to have a proud legacy built on the strong values of trust, integrity and respect for others. At the same time, we are growing fast and have exciting ambitious aspirations. Today, our Group enjoys the patronage of 1.15 billion consumers globally, across different businesses. In line with our 3 by 3 approach to international expansion at Godrej Consumer Products, we are building a presence in 3 emerging markets (Asia, Africa, Latin America) across 3 categories (home care, personal care, hair care). We rank among the largest household insecticide and hair care players in emerging markets. In household insecticides, we are the leader in India and Indonesia and are expanding our footprint in Africa. We are the leader in serving the hair care needs of women of African descent, the number one player in hair colour in India and SubSaharan Africa, and among the leading players in Latin America. We rank number two in soaps in India, are the number one player in air fresheners in India and Indonesia, and a leader in wet tissues in Indonesia.
But for us, it is very important that besides our strong financial performance and innovative, much-loved products, we remain a good company. Approximately 23 per cent of the promoter holding in the Godrej Group is held in trusts that invest in the environment, health and education. We are also bringing together our passion and purpose to make a difference through our 'Good & Green' approach to create a more inclusive and greener India. At the heart of all of this, is our talented team. We take much pride in fostering an inspiring workplace, with an agile and high-performance culture. We are also deeply committed to recognising and valuing diversity across our teams. For more information, visit: www.godrejcp.com
© Renalysis Consultants Pvt Ltd