Ponty Chadha Foundation & Wave Estate come to the aid of children with Thalassemia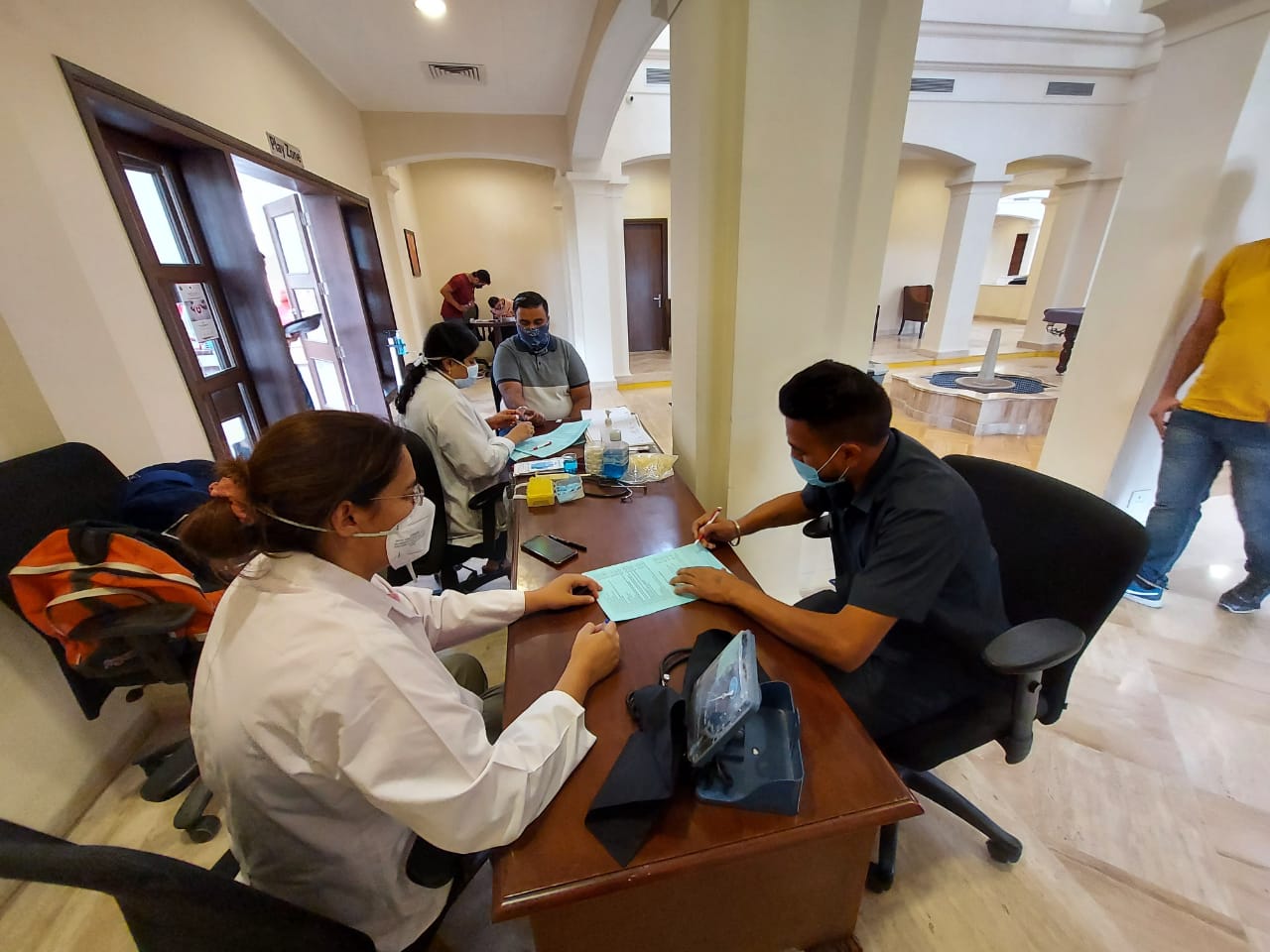 Ponty Chadha Foundation (PCF), the CSR wing of the Wave Group along with Wave Estate – one of India's largest premium housing societies located in Mohali – organized a blood donation camp at its premise on June 25. The camp was arranged in association with Thalassemic Charitable Trust, a healthcare unit under the aegis of PGIMER (Post Graduate Institute of Medical Education & Research) and aimed at helping Thalassemic Children Welfare Association (TCWA). A total of 50 units of blood were collected from resident volunteers at the camp.
Blood banks have been running dry facing the brunt of lockdown due to the ongoing pandemic situation. The vaccination drive of the age group who incidentally form the majority of the population volunteering for blood donation has compounded the scarcity of blood in the blood banks. This has posed a major challenge to the regular blood transfusion needs of Thalassemia patients, especially children.
Speaking on the occasion, H S Kandhari, CEO - Ponty Chadha Foundation & Director – Wave Estate, said, "The ongoing pandemic has put immense pressure on blood banks, which are unable to cope with the surge in demand. While there has been an immense focus on other healthcare requirements triggered by the pandemic, the non-availability of blood has made the situation severe for Thalassemia patients, especially kids. PCF has always been undertaking a holistic approach towards mitigating the crisis posed by Covid and this camp is one such step to extend all the help possible to the affected lot. It is heart-warming to see our residents, staffs and associates volunteering for this cause and supporting us in this endeavor. Seeing such positive response we have decided to continue this initiative and hold blood donation camps periodically for our kids at Thalassemic Children Welfare Association."
Keeping the safety of volunteers and residents in mind, the camp followed all Covid protocols mandated by the government. The entire area was sanitized and social distancing norms were followed strictly. Meanwhile, the organizers also took this opportunity to educate the residents about Thalassemia and its healthcare needs.
About Ponty Chadha Foundation
Initiated by Mrs. Jatinder Kaur Chadha in September 2014, in the memory of her late husband, the erstwhile visionary Chairman of the Wave Group, Mr. Ponty Chadha, The Ponty Chadha Foundation (PCF) is the CSR arm of the Wave Group. The foundation addresses areas pertaining to hunger and food security, community health, education and skill training, sports for children and corporate employees, and running awareness drives for sanitation, women safety & fitness among others. One of the prominent initiatives undertaken by the foundation is Mata Bhagwanti Chadha Niketan (MBCN), a one-of-its-kind school in the country, founded in 1999 for children with special needs in the areas of education, vocational training, occupational and physical therapy, and capacity building. The completely free provisions have empowered around 25000 children with special needs to date.
About Wave Group
Wave Group is a leading conglomerate with a comprehensive portfolio of businesses spread across various verticals such as Commercial and Residential Real Estate, Malls and Multiplexes, Residential Township & Land Development, Infrastructure, Sugar Manufacturing, Beverages, Power, Education, Entertainment, Sports and Agriculture. Established in 1963, Wave Group is a diversified business house in North India spread across 20 cities. Recognized for its best-in-class offerings in real estate and manufacturing, Wave Group is a business powerhouse with the goal of building a bold new future.
© Renalysis Consultants Pvt Ltd