Samasta Microfinance Limited, an IIFL Group company donated 2500 PPE Kits to Govt Hospitals and Safety Kits to 1600 Police Personnel
By Samasta Microfinance Limited (An IIFL Group Company)
August 4, 2020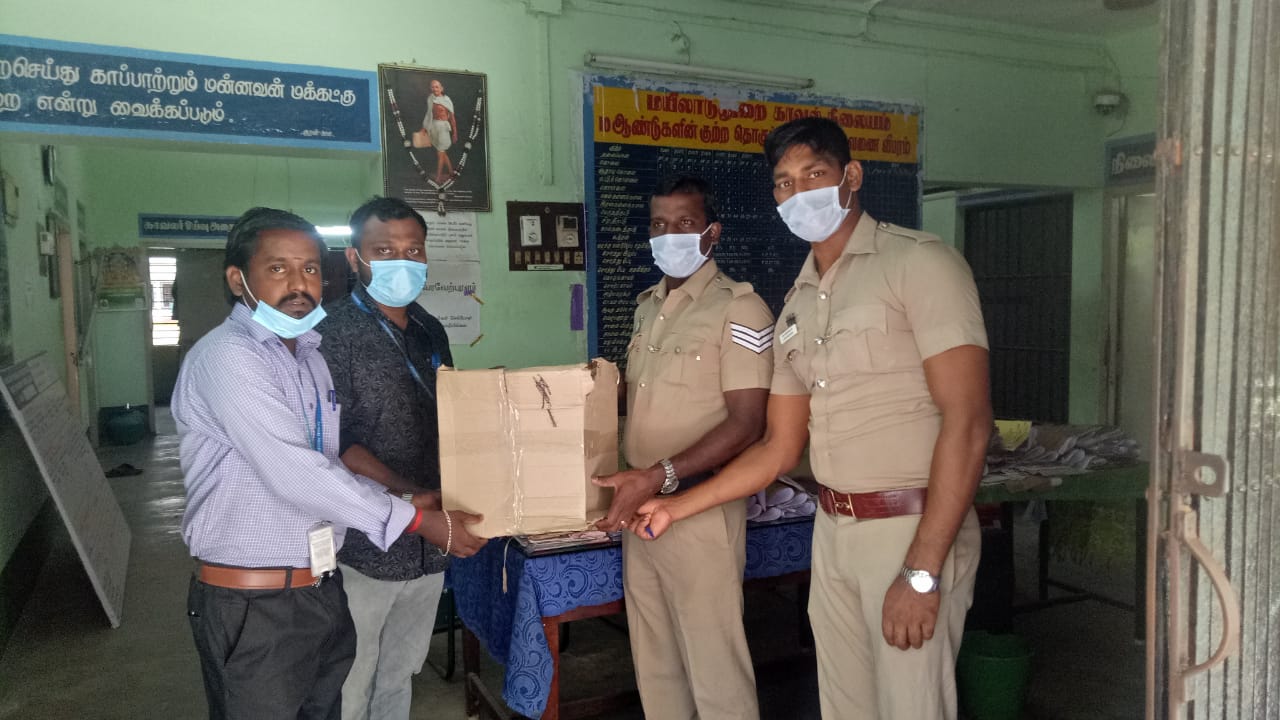 The outbreak of COVID-19 pandemic brought about disastrous socio-economic and political crises in the country. During last 5 months more than 14 lakh people have been infected with Corona virus and around 30,000 deaths have occurred in the country. In order to control the spread of the virus among the community, India had gone for a complete lockdown and restricted all kinds of movements in the country for over 2 months.
When the whole world is experiencing such an unpredictable situations, there are certain groups of people such as Medical staff, police and other support staff, who are working to re-establish hope in the community. These people are working tirelessly day and night to protect and treat us from this dangerous virus. Most of them are living away from their families and risking their life in the fight against Corona. The safety of these front line warriors is of prime importance to the nation.
In this regard Samasta Microfinance team connected with state health officers to understand the need for safety gears and PPE kits in the most affected states. Based on their inputs and the detailed statistics they provided us, Samasta Microfinance under its CSR initiative, provided 2500 PPE kits to 25 COVID -19 designated Govt hospitals and Safety Kits (Face shield, Mask and Hand Gloves) to 1600 Police personnel in the states of Karnataka, Tamil Nadu, Maharashtra, Rajasthan, Gujarat, Madhya Pradesh, Bihar and West Bengal.
Mr.Venkatesh N, Managing Director and his team had met Dr. Ashwath Narayan, Deputy Chief Minister of Karnataka for handing over a PPE kit in Bangalore. The Deputy Chief Minister praised Samasta for taking initiative and joining hands with the Govt. to fight against COVID 19.
Samasta's intent to provide "purpose beyond profession" to our employees, made our employees take up activities voluntarily for this noble cause. We have seen more than 400 employees volunteered to distribute safety Kits across the 8 states.
Tags
© Renalysis Consultants Pvt Ltd